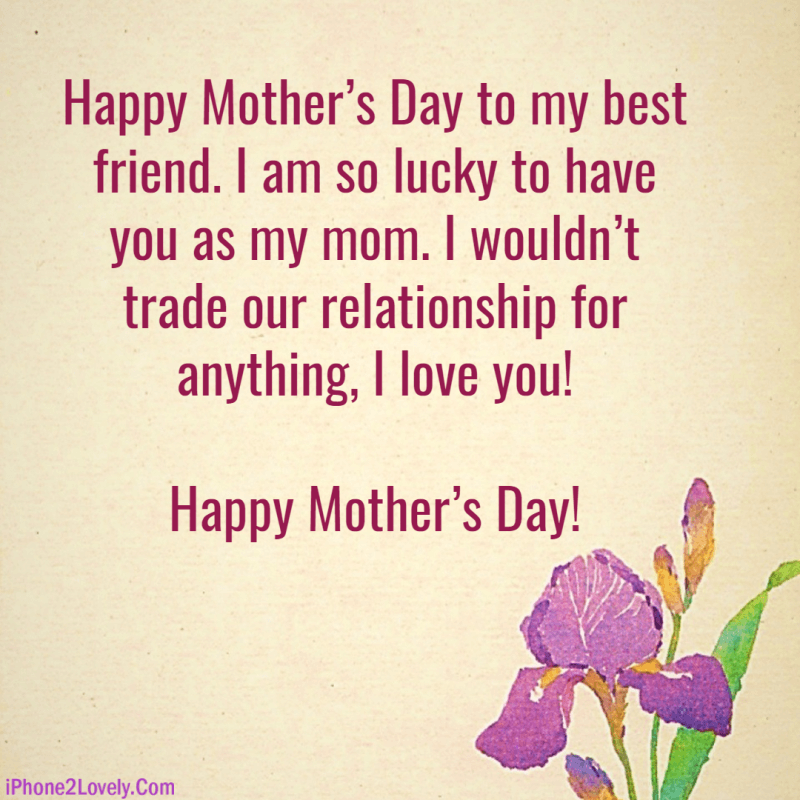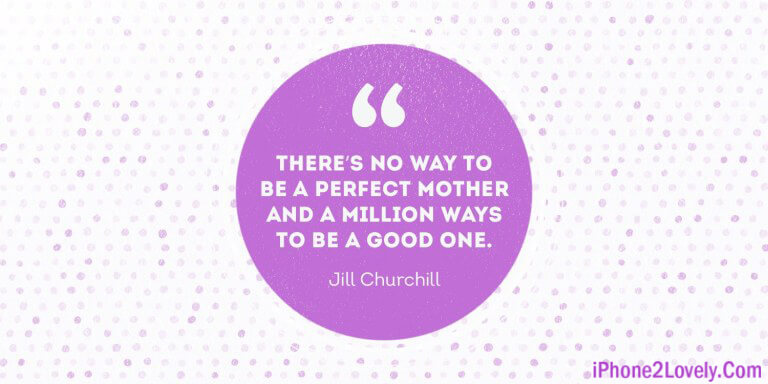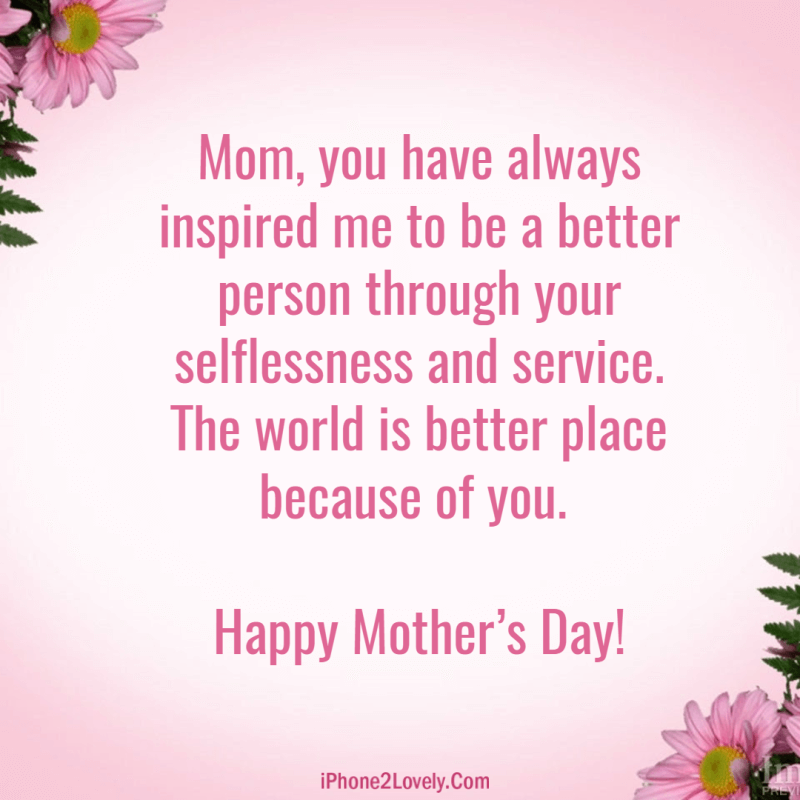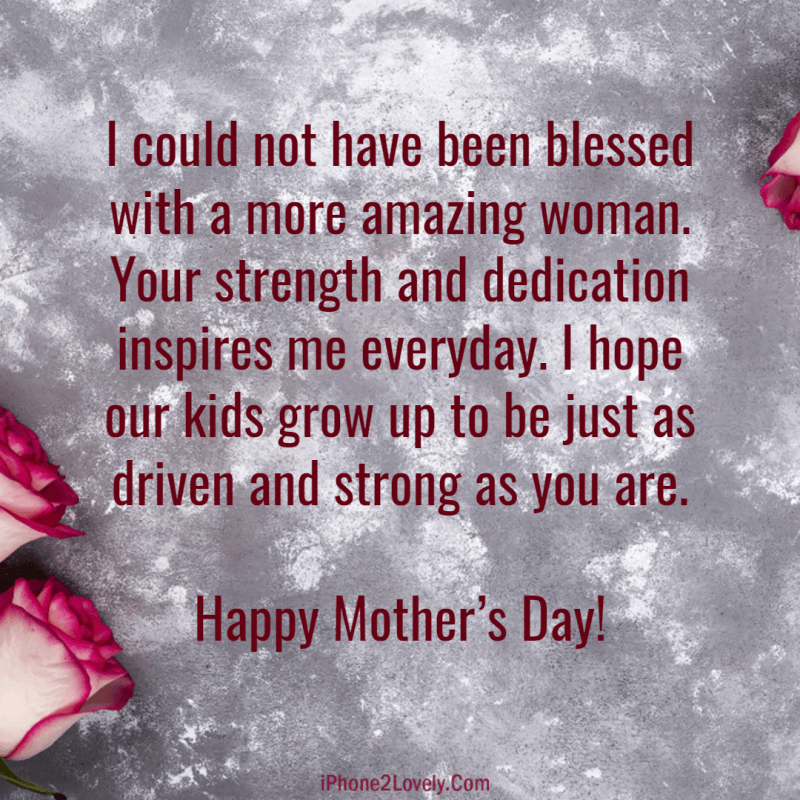 Thank you for always being there, Mom. Happy Mother's Day!

Wishing you all the love and happiness you so richly deserve. I hope you have a very happy Mother's Day!

Happy Mother's Day Mom! Thank you for looking after us so well, I know it's not always easy! We love you!

Thanks for giving me the best things in life: Your love, your care, and your cooking. Happy Mother's Day!

Happy Mother's day to the best mom ever. I love you to the moon and back again!

Mom…. You're the best! Thanks for all you do. Happy Mother's Day!

To the most amazing mom in the entire universe… you! Happy Mother's Day. Thanks for being so awesome!

To the best mom in the world, Happy Mother's Day! Thank you for being chief cook, counsellor, taxi-driver, cheerleader, and best all-round mom in the world.

May your Mother's Day be filled with as much happiness as you brought to my childhood.

May all the love you gave to us come back to you a hundredfold on this special day!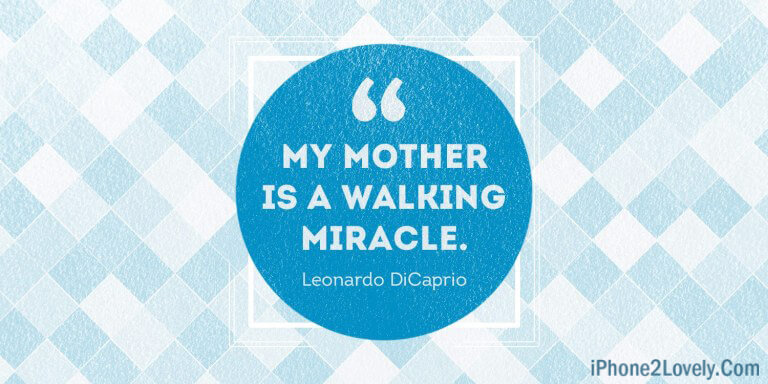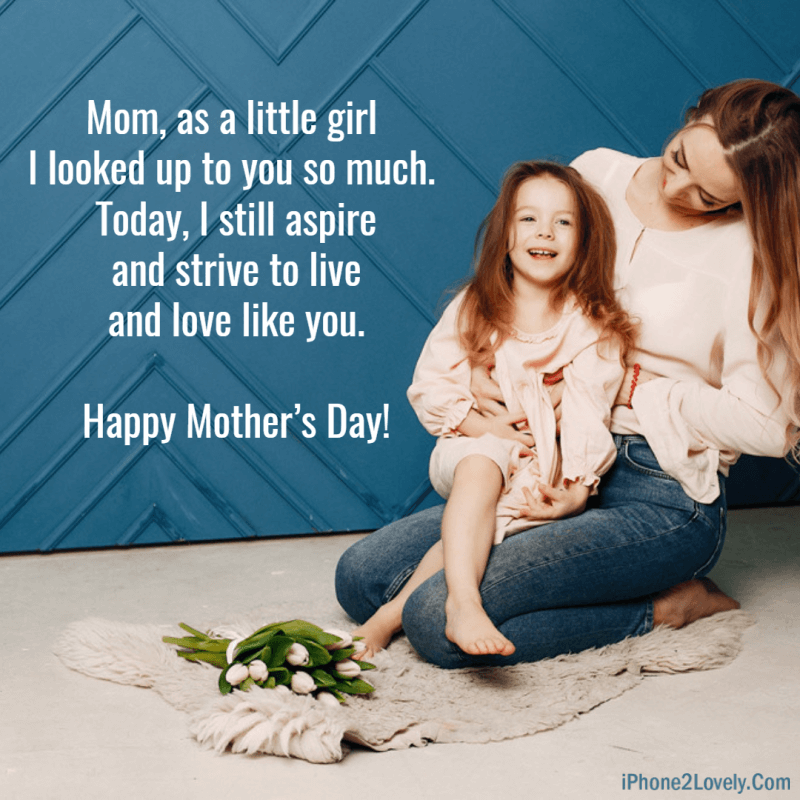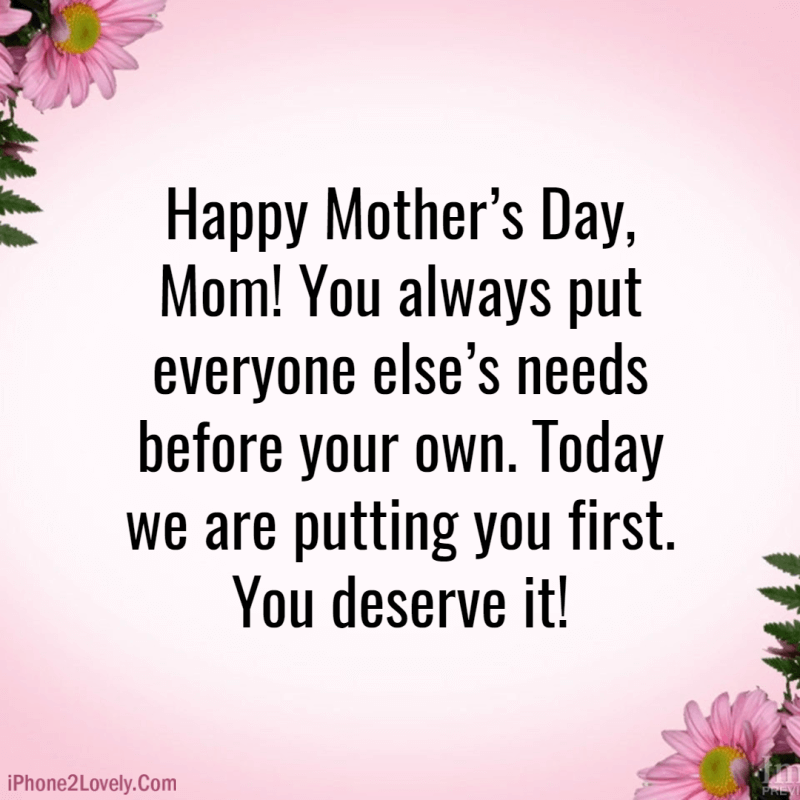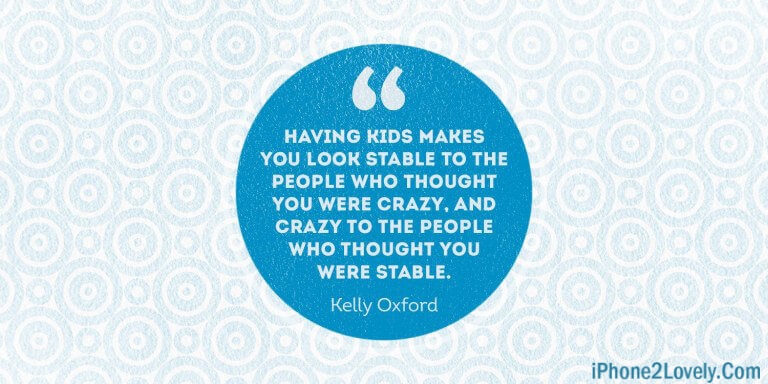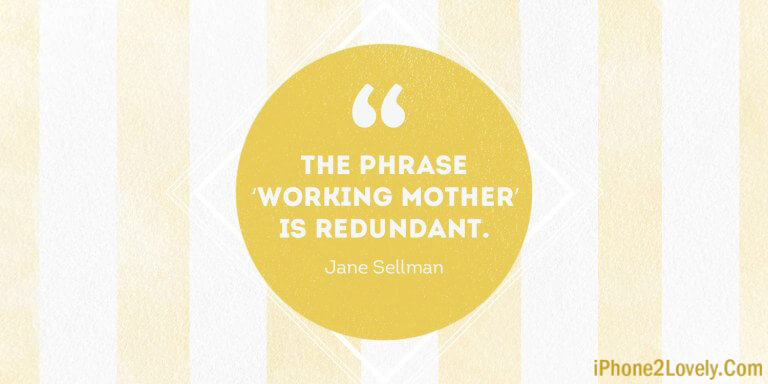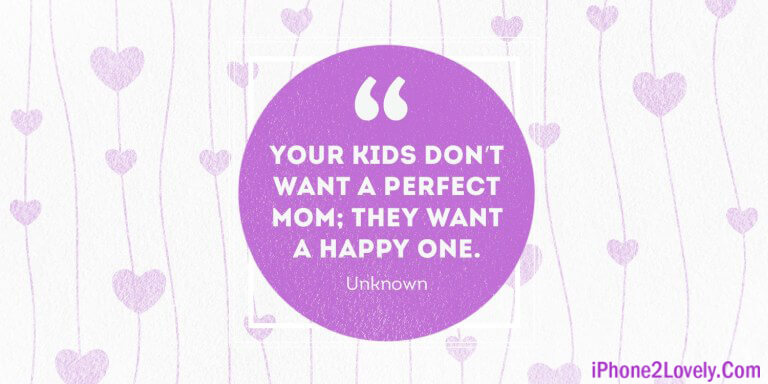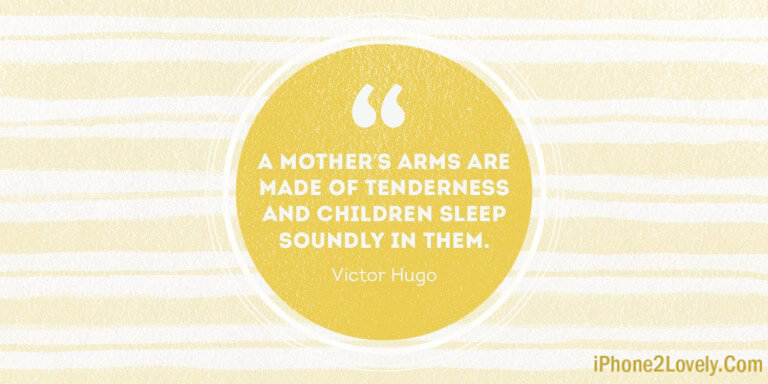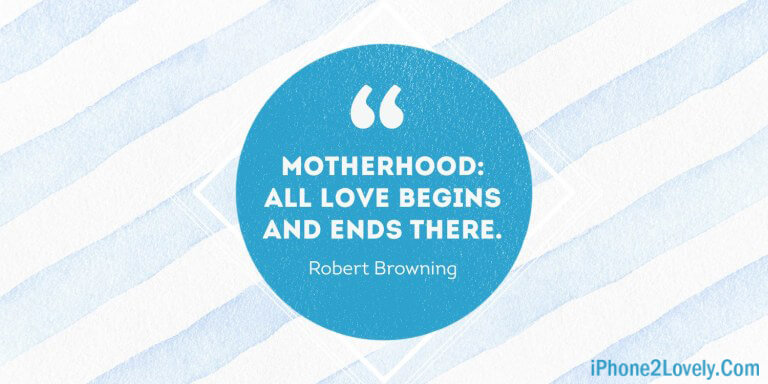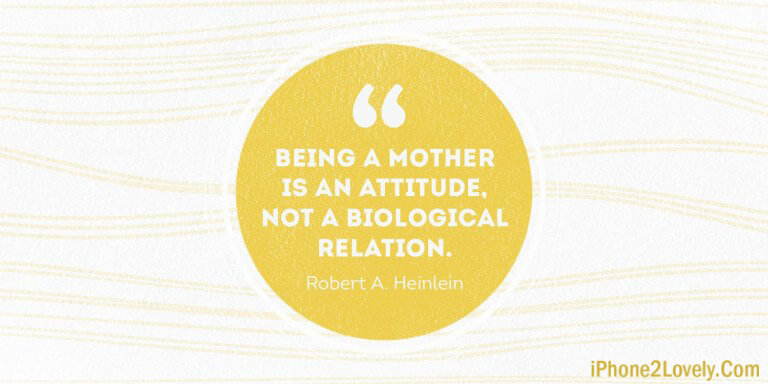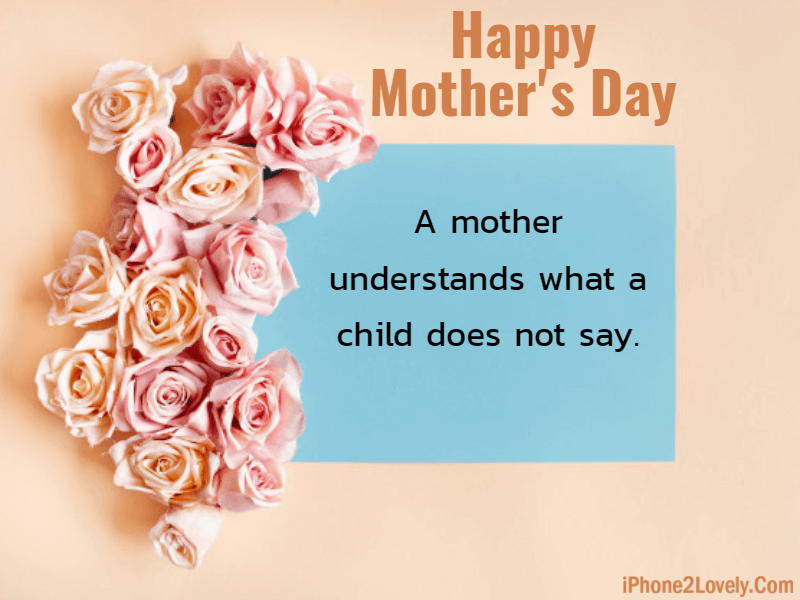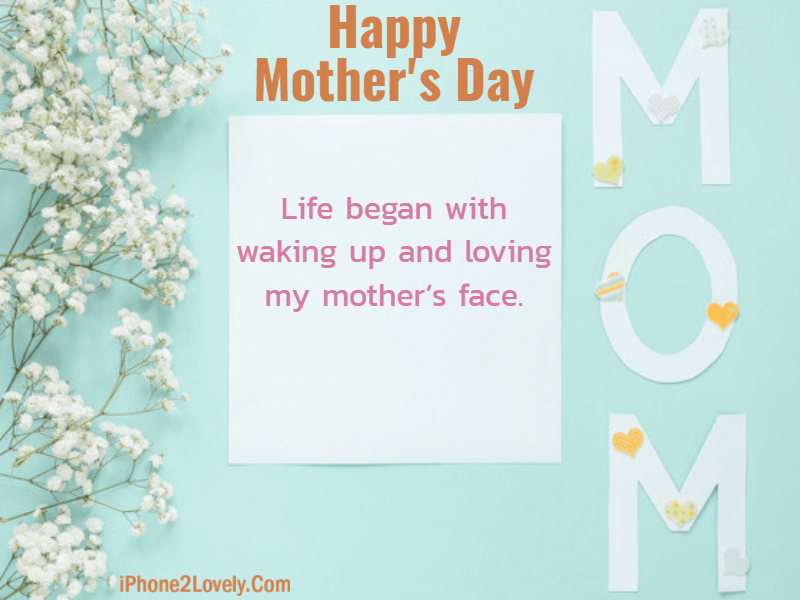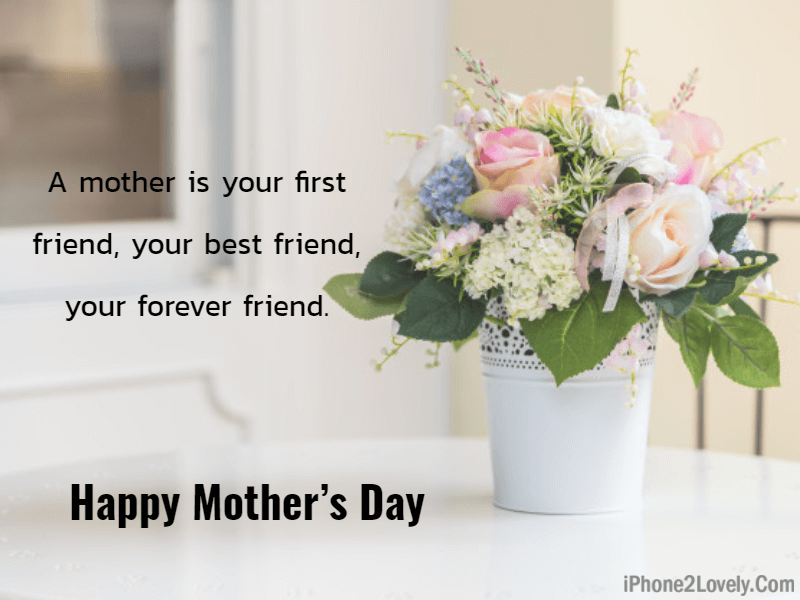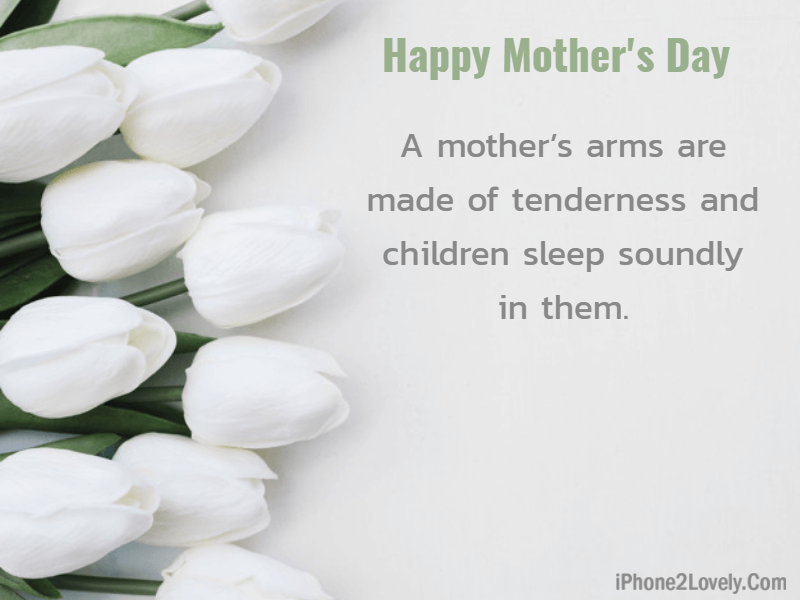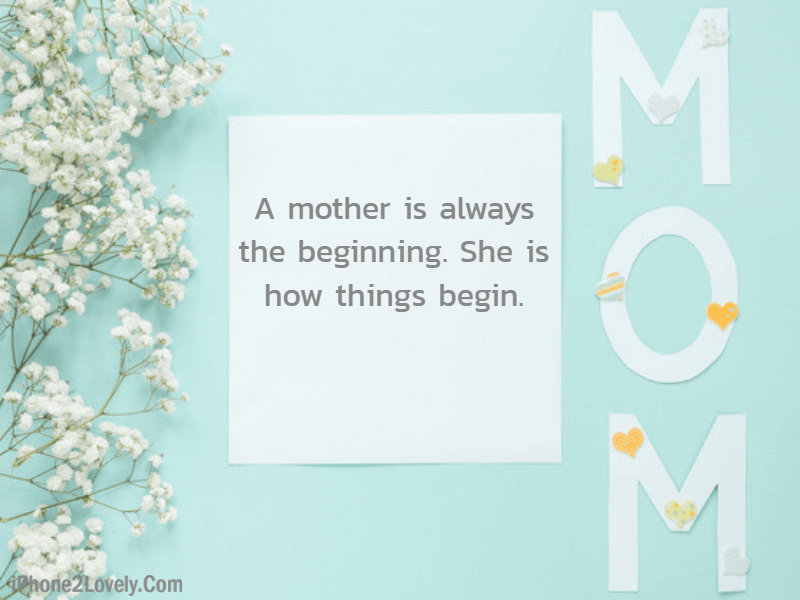 Thanks for bringing me into this world and always seeing the best in me.

To the person who has done more for me than anyone in this world! Love you!

My amazing mother: I don't know what I'd have done without you. Love always.

I got all my good qualities from you, Mom! Isn't it lucky you had more than enough for both of us?

Thanks for being the greatest! (you can't go wrong with Mother's Day messages like this.)

You make home the happiest place to be – Love Ya!

To a great Mom who made every single day growing up special!

Raising me undoubtedly tested all of your parenting skills. You passed with flying colors! I love you Mom.

You gave me the gift of life so our gifts to you pale in comparison. Happy Mother's Day.

With love from the luckiest (son/daughter) on the face of this earth.