If it is your Boss's Birthday and you can't think of what to write then you are surely not alone because there are a lot of people who finds it a hard task to write Birthday Wishes and Quotes for Boss because you don't know him well.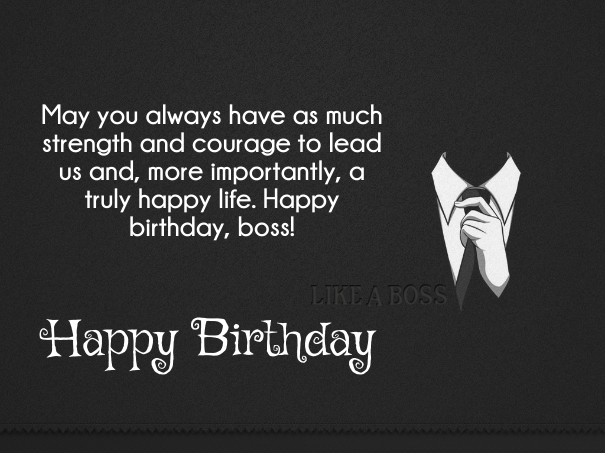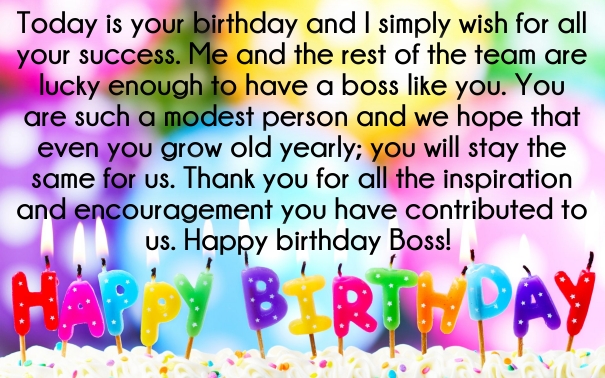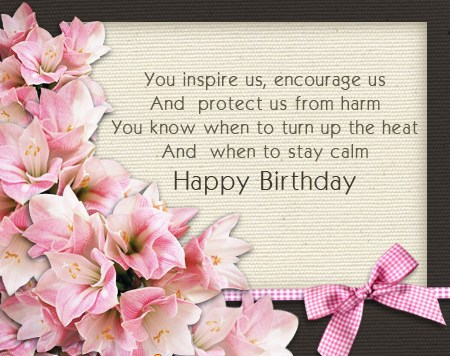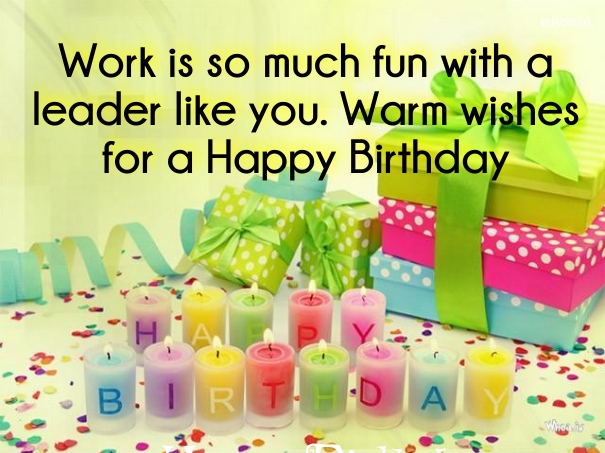 Birthday Wishes for Manager, Team leader, Chief or to your Sir should be kept professional and formal but depending upon his nature and mood, you can also wish him in a funny and informal but yet respectable way because you need to be very careful with your selection of words. You can appreciate your boss for his kindness, support and encouraging remarks that make you feel it to be a pleasure for you to work under a hard working and devoted leader who is a best example for you in your life.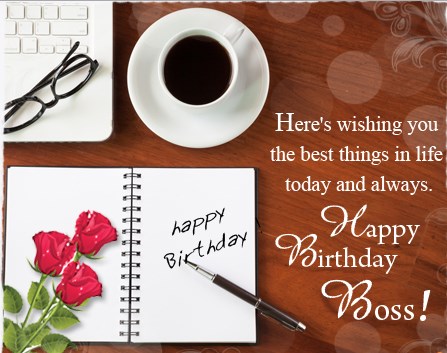 Funny Birthday Quotes for Your Bosses:
After my wife and Mother you have been the best boss in my life. happy Birthday Sir!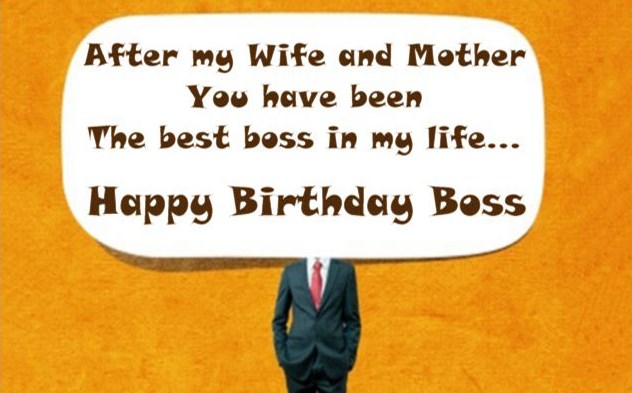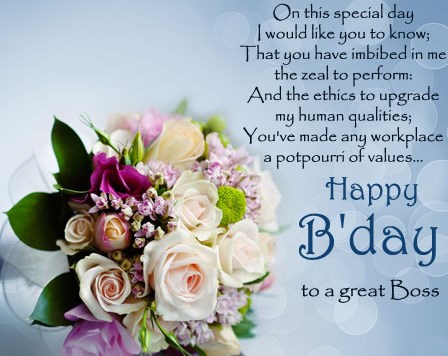 Boss, here's your task list for the day – cut the cake, open the gifts and party the day away. Happy birthday to a great boss…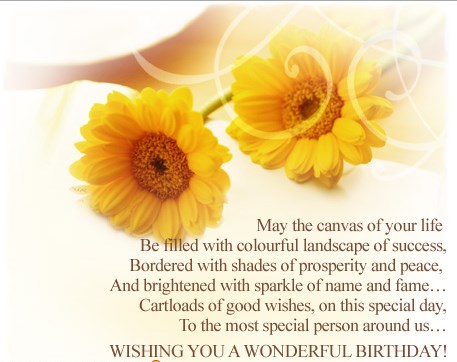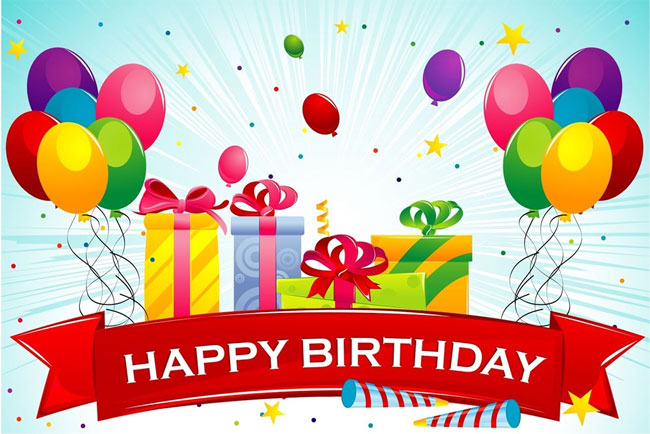 When selecting Birthday greetings and sayings for your Boss or Supervisor, your focus should be on giving him respect and sharing your true and sincere feelings because you should not make him or other colleagues feel that you are buttering him up. As it is his special day, so bring his positive role to the focal point and for that choose the wishes and quotes that will make him feel happy that you are thoughtful for all he has done for you and the other colleagues so it all depend on you to make an effort to do it in nice, sweet, polite and the unique way.
Birthday Greeting Cards for Your Boss with Pictures: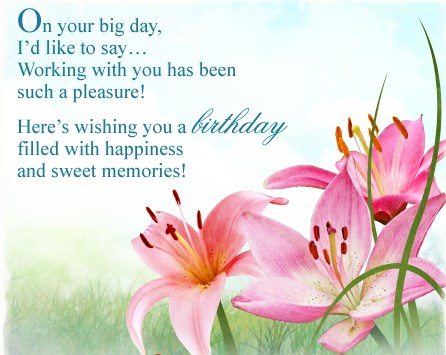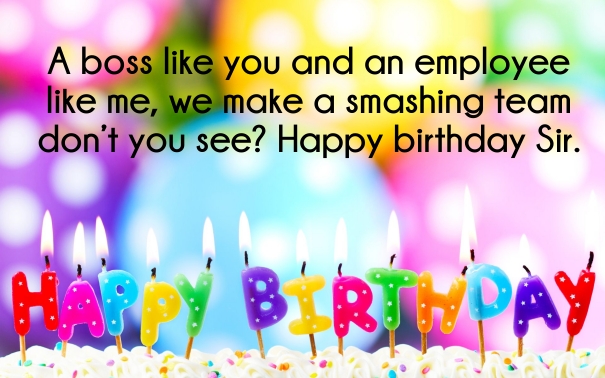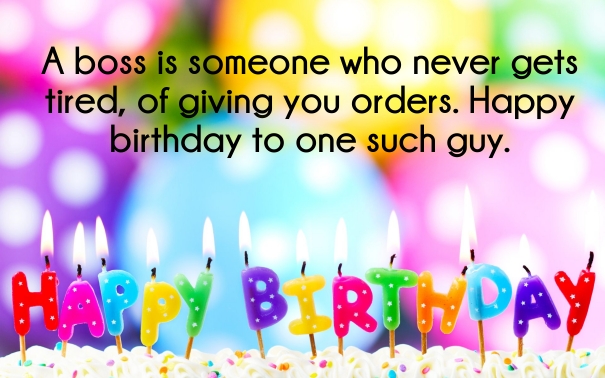 Wishes with Birthday Cake for your Boss or Manager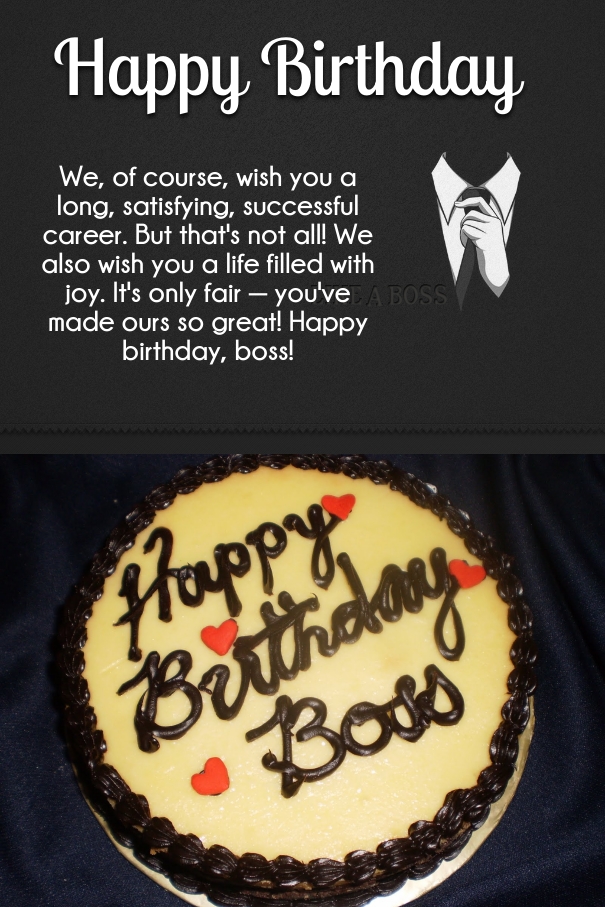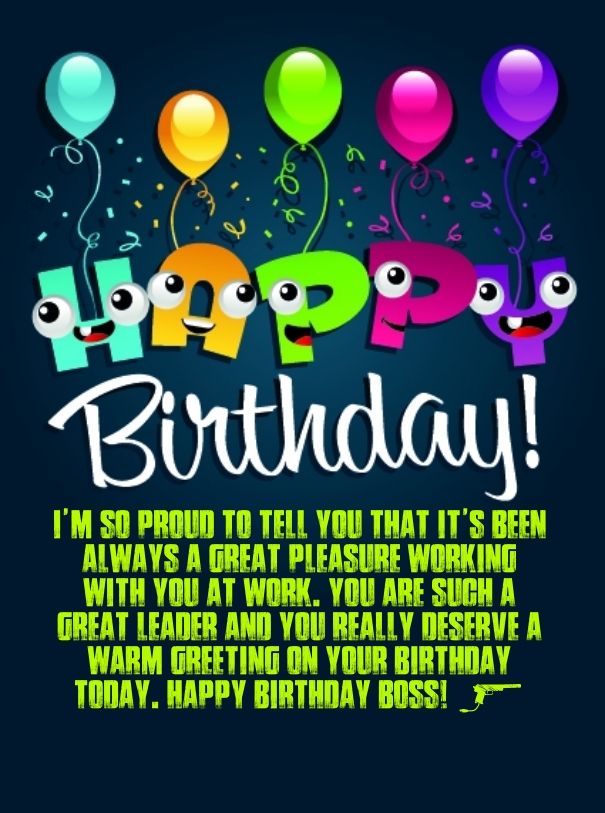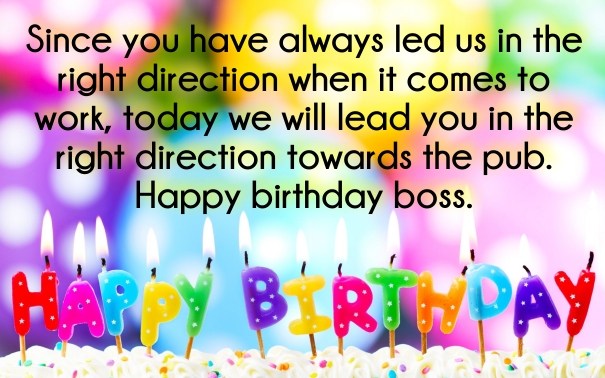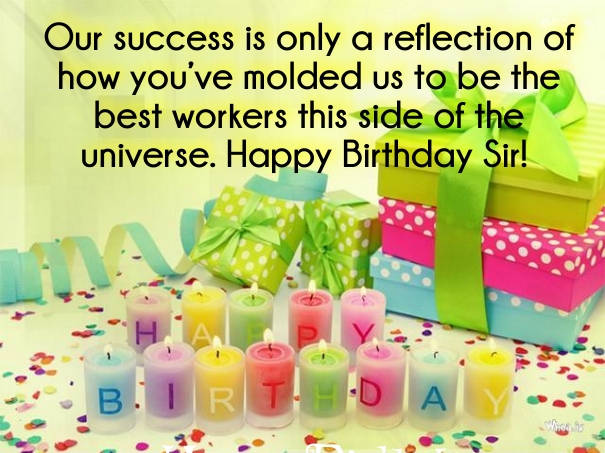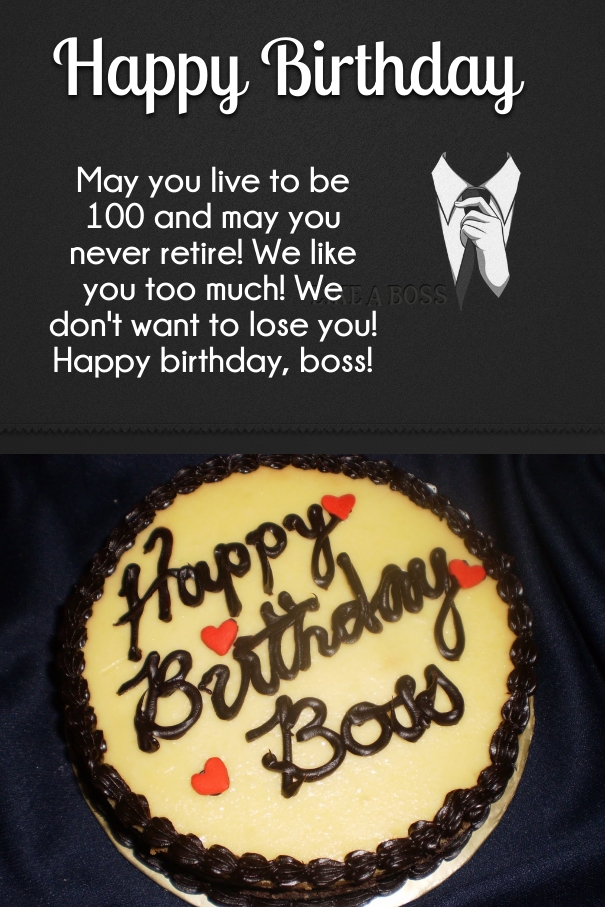 Cute Birthday Poems for Boss
Good and unique way to wish your boss is to share and dedicate a poem to him that describe all the matters and things you have in your mind. Full of respect and funny as well.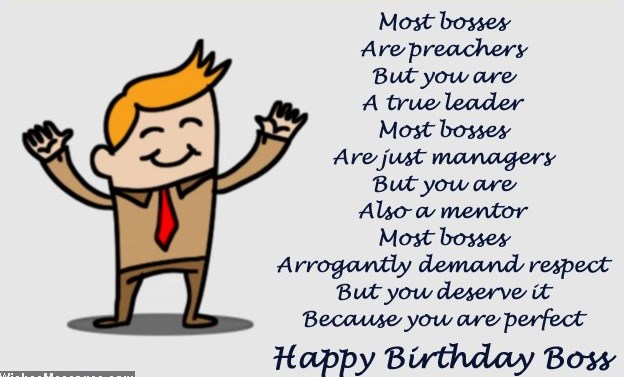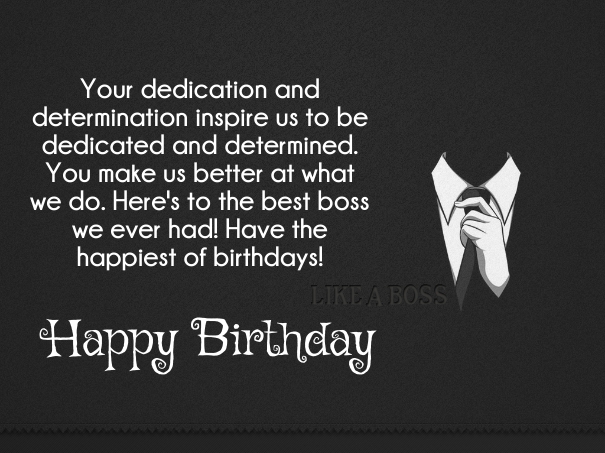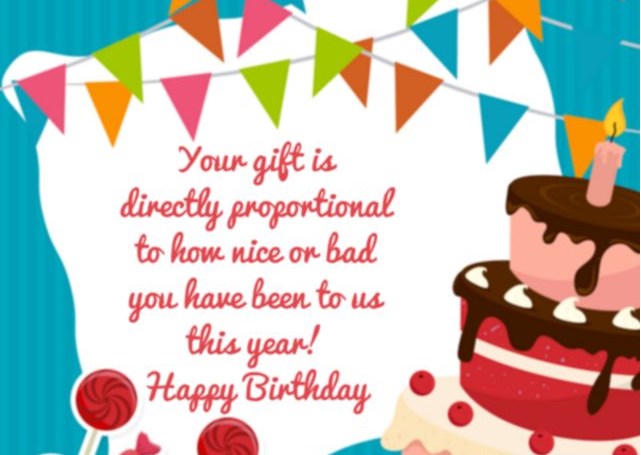 Special Birthday Wishes for your Boss from all Staff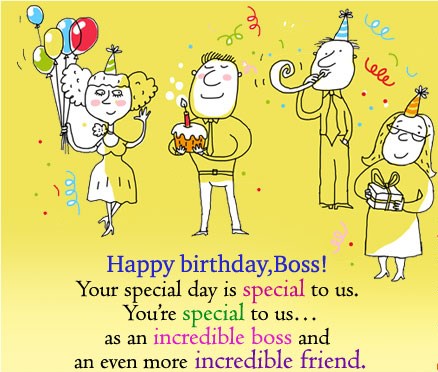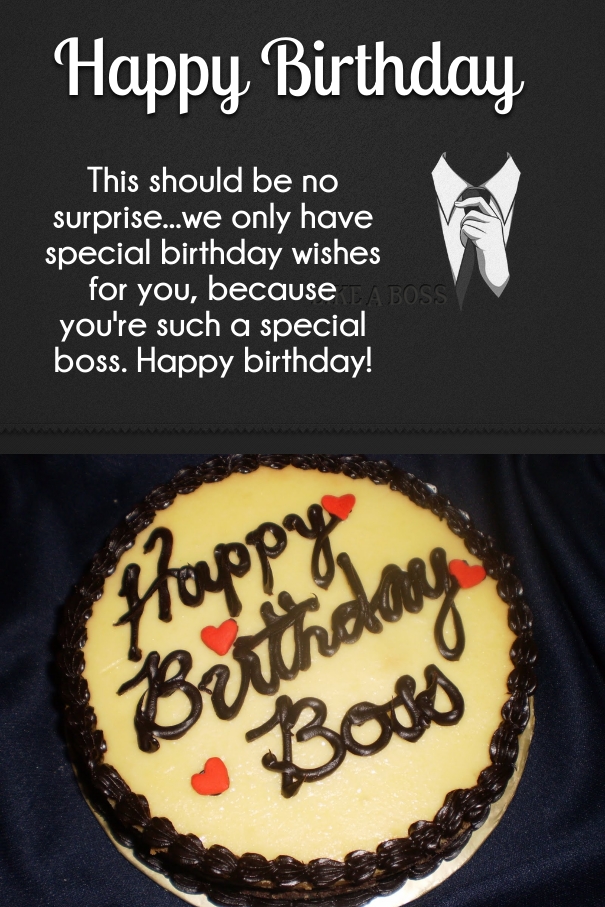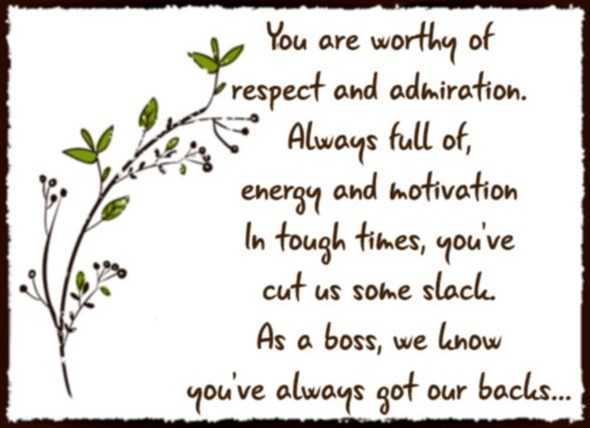 Gift ideas with Happy Birthday Wishes and greetings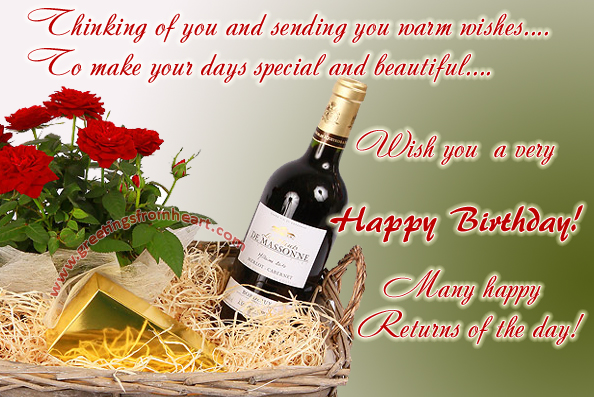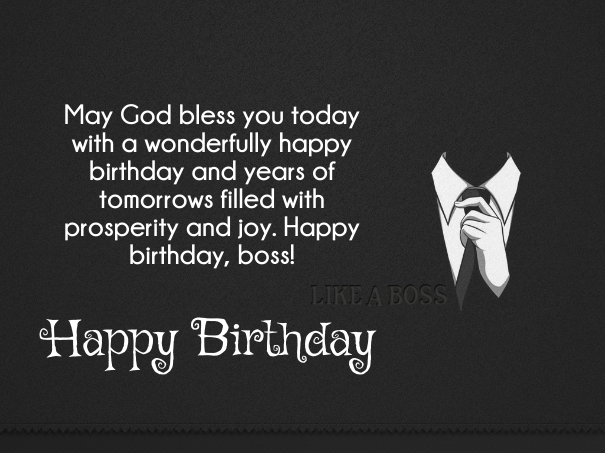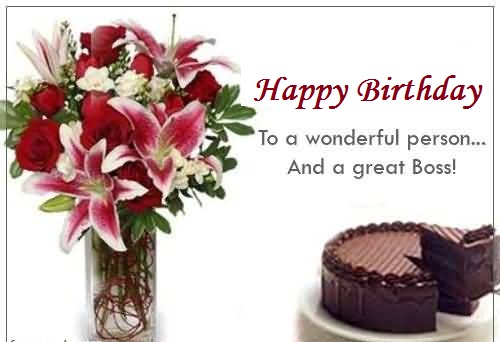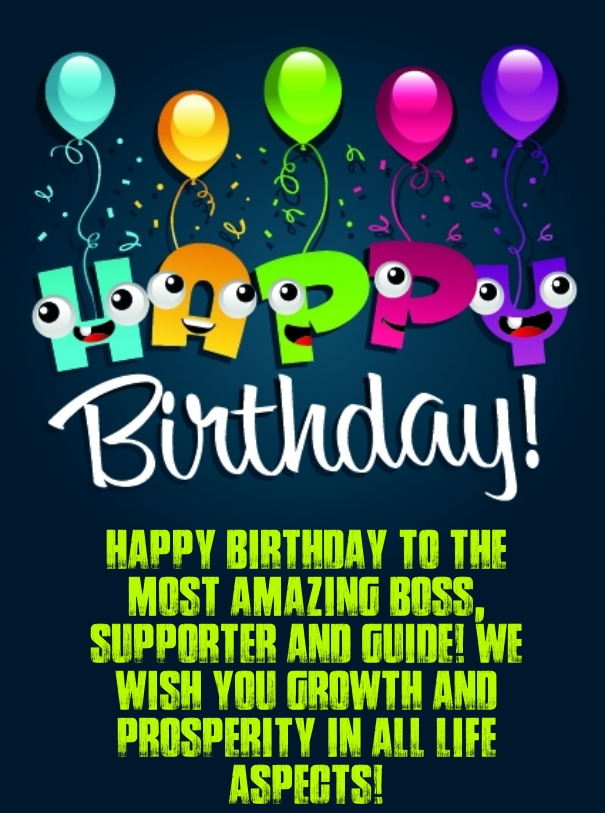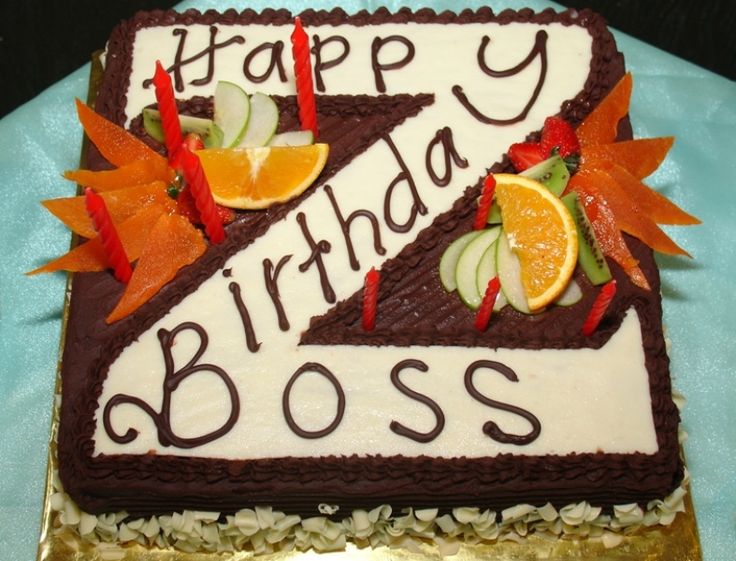 Wishes for Your Ex Bosses:
Wishes for your birthday; Lots of beer, gifts, party people, love, smiling faces, tears of joy, and many more…Happy birthday!

I sealed my Birthday wishes for you in an envelope full of love and respect so that it reaches you and goes straight to your heart. Have a wonderful year ahead.

I've sent you three balloons with three wishes for you on your birthday. First, I wish that this Birthday teaches you something new and beautiful. Second, I wish that you have a day that you'll remember forever with a smile. And third, I wish that such days keep coming in every single day.

You are a gift to the world. How is that for a reverse birthday wish. Happy Birthday.
Late Wishes for Boss:
This wish is late so that you can celebrate your birthday longer.

I hope your birthday was all that you hoped for.
Birthday Wishes and Messages for For Female Boss: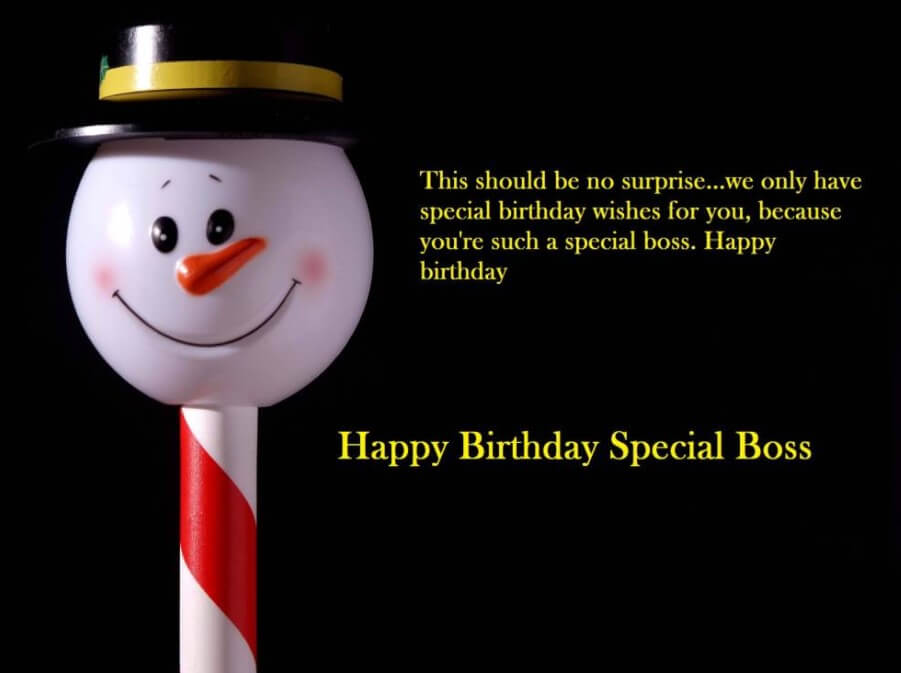 On your special day I just want you to know that you are always remembered by me in a very special way. You are always in my prayers and I wish the best for you this birthday. Happy Birthday to you dear one.

You think you're special because its your birthday today. That's complete nonsense… you're special every day.

Birthdays Mean: cake, presents, wrapping paper, money, clothes, friends, party's etc. What more could you want on your birthday?

May your special day be filled with memories and flowers, friendship and happy hours.
Happy Birthday For Lady Boss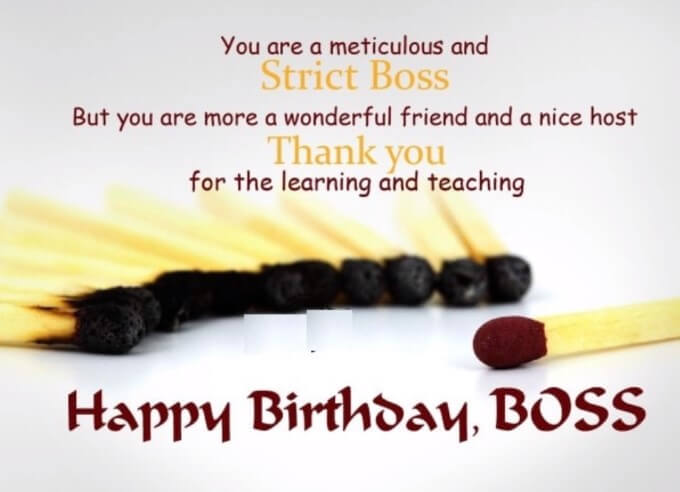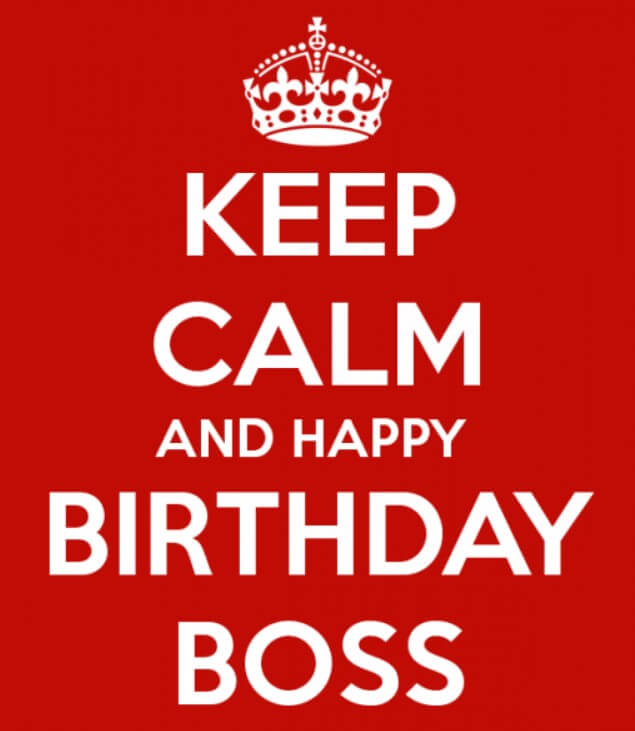 If you look over the years, the styles have changed – the clothes, the hair, the production, the approach to the songs. The icing to the cake has changed flavors. But if you really look at the cake itself, it's really the same.
I will never know what it feels like to work under a boss who is annoying, grumpy, irritating and always angry. But this is one work experience that I am glad not to have had – all thanks to a boss like you.
Thanks for making our job a pleasant experience; I have indeed learned a lot from you. Many congratulations and blessings in your life, Happy Birthday.
Thanks for the leadership, guidance and support through the years. Happy Birthday Boss!
I really appreciate your helpful and motivating nature. You are an excellent Boss with a generous heart. Happy Birthday!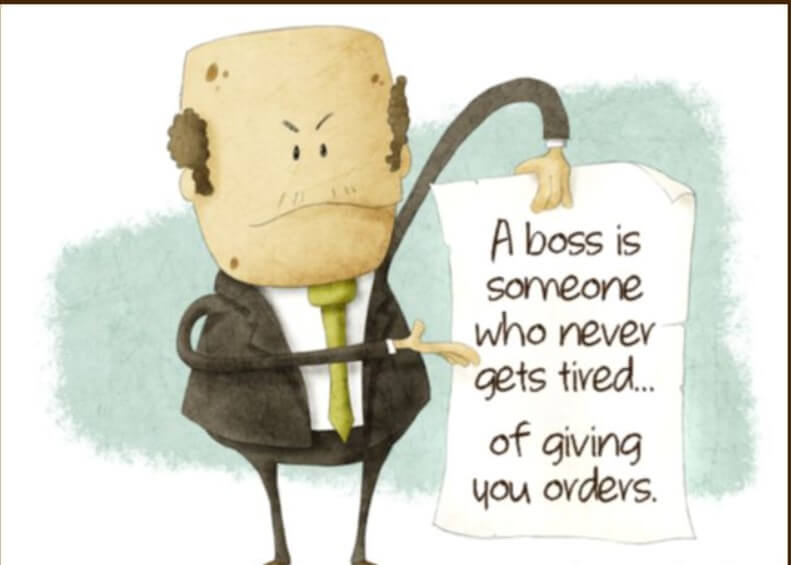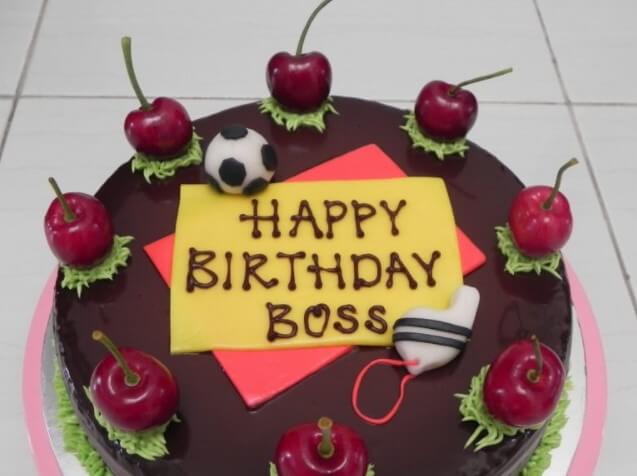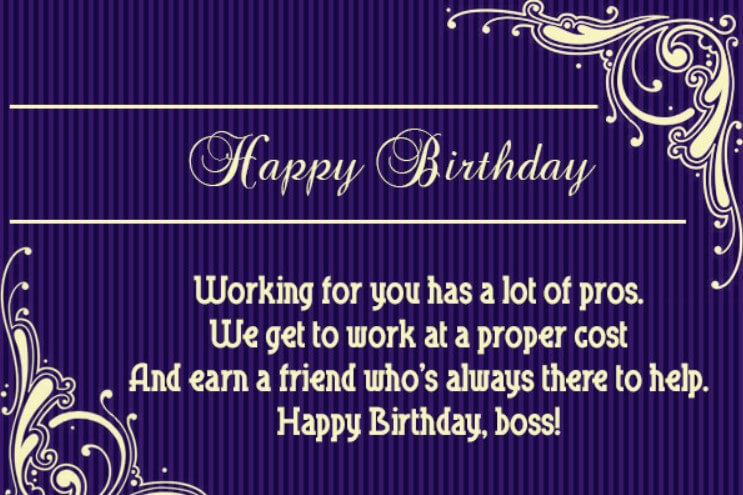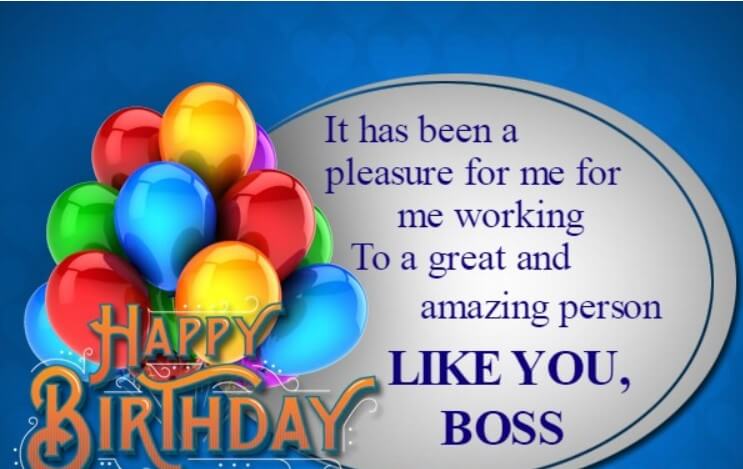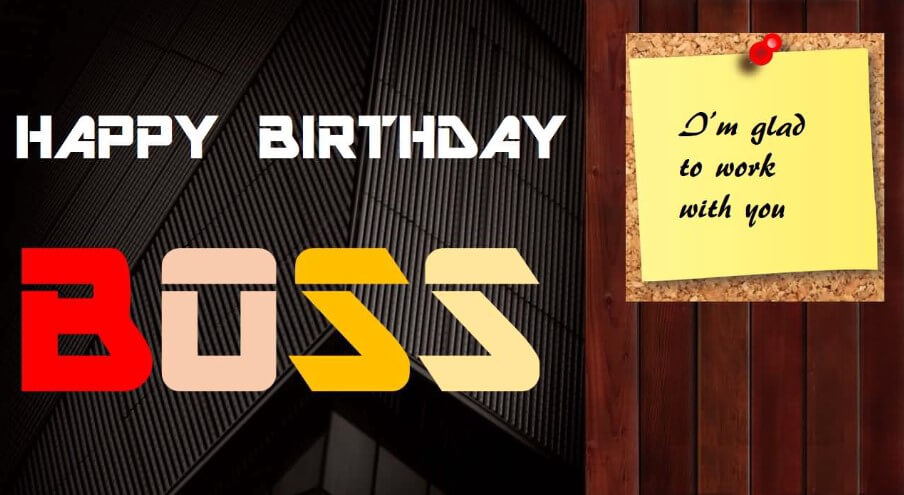 Now its time to share these quotes, sayings and wishes with your colleagues, fellows and mates so they can also wish their boss and inspire him just like you are going to impress him with these amazing messages. use social media sites like Facebook, WhatsApp, Twitter or your Professional Business / company group or page to wish your sir. Thanks for landing here.