Retirements Merit Celebrating as one has finished their task for good and presently can take rest. Coworkers are the very important assets of any organisation and equally responsible for the betterment and growth of organisation.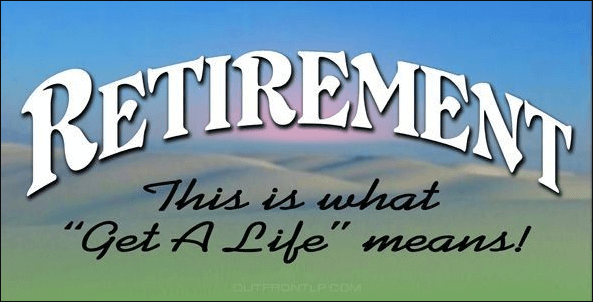 Retirement
This is what "Get a Life" means…!
Having someone like you as a coworker has been no less than a gift… Wishing you a wonderful retired life ahead…
You will be missed but never forgotten…!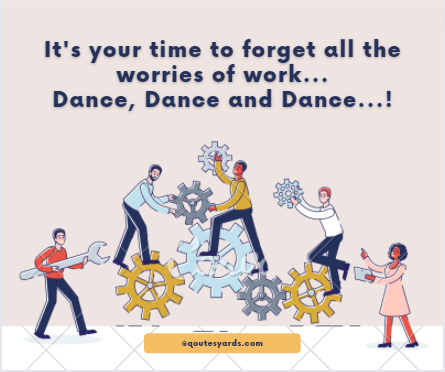 It's your time to forget all the worries of work…
Dance, Dance and Dance…!
You are the kind of people that brings the best in others…
Thank you for everything you did…
_Wishing you a life full of success and happiness…!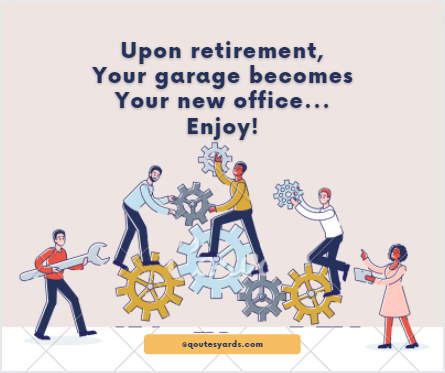 Upon retirement,
Your garage becomes
Your new office…
Enjoy…!
Retirement doesn't mean losing your opportunities to do something… Retirement means doing all those things you couldn't do because of work…
_Enjoy your time and do whatever you like…!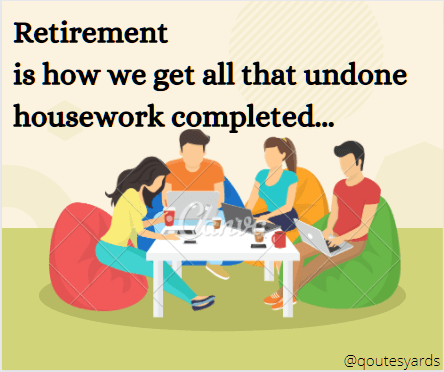 Retirement
is how we get all that undone
Housework Completed
It has been an absolute delight to work with you. You've always inspired me to work hard.
_I wish you the best of luck for your retirement…!
Retirement
is the short form for
"Really Tired Mentally"
You've worked really hard your entire life; now is the time to relax and rest…
_Best wishes for your retirement…!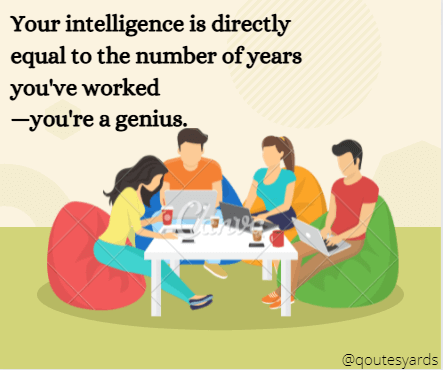 Your intelligence is directly equal to the number of years you've worked.
_You're a Genius…!
We will miss your wisdom and experience, but most of all, we will miss the encouragement you have been to us.
_Wish you the happiest of retirements…!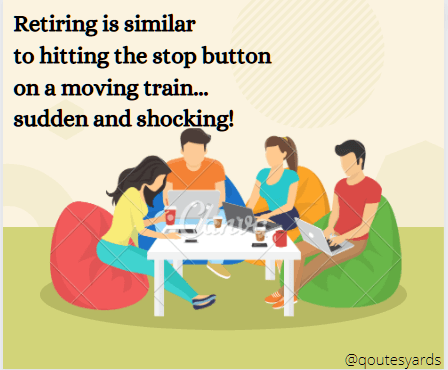 Retiring is similar to hitting the stop button on a Moving Train
!…Sudden and Shocking…!
Retirement is not about giving up, losing yourself, slowing down, or feeling old…
Retirement is about enjoying the longest holiday of life…
_Farewell.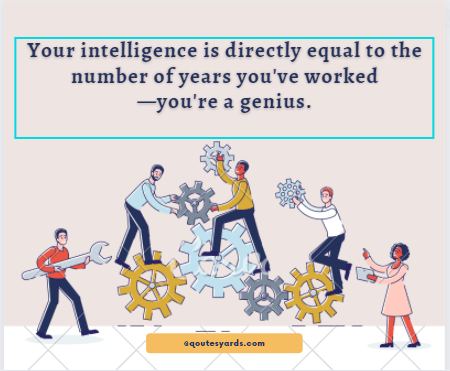 Your intelligence is directly
equal to the number of years
You've worked
_You are a Genius
Having coworkers who have positive and good relationship with each other is not only beneficial for employees morale and well-being ,but also for the organisation as a whole. So, it's the responsibility of the owners to gave them a happy good bye to their workers because they spent an handsome amount of their lives in that organisation.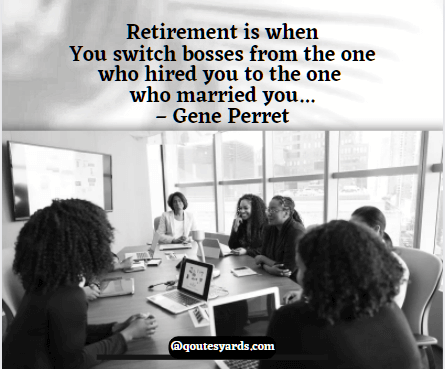 Retirementis when,
You switch bosses from the one
Who hired you to the one
Who Married you…
_Gene Perret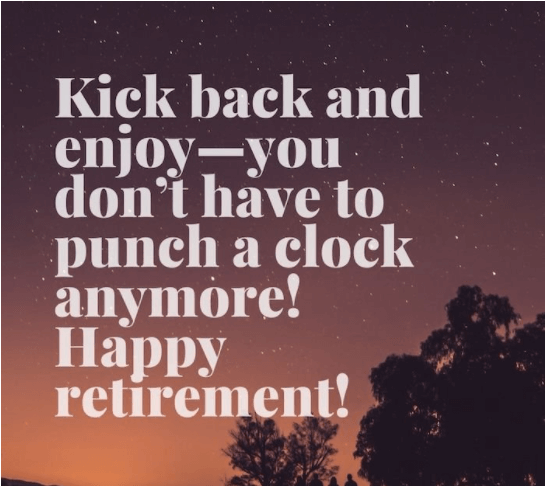 Kick Back and Enjoy,
You don't have to punch
a clock anymore
_Happy Retirement…!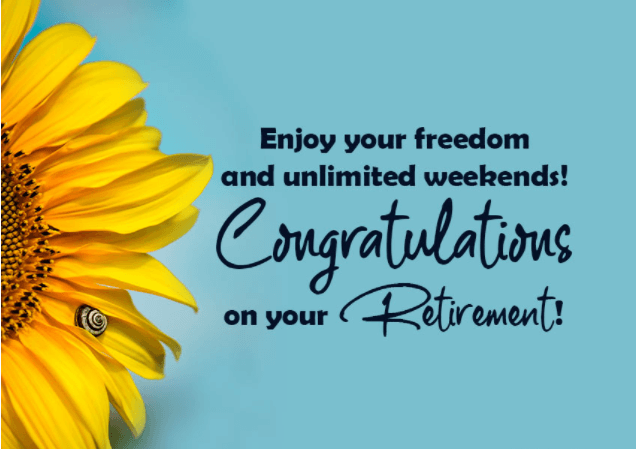 Enjoy your freedom and unlimited weekends!
Congratulations
on your
Retirement!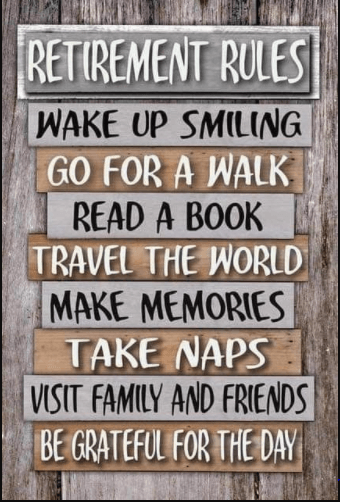 ꧁༒☬ ☬༒꧂
Wake up Smiling
Go for a Walk
Read a Book
Travel the World
Make Memories
Take Naps
Visit Family and Friends
Be Greatful for the Day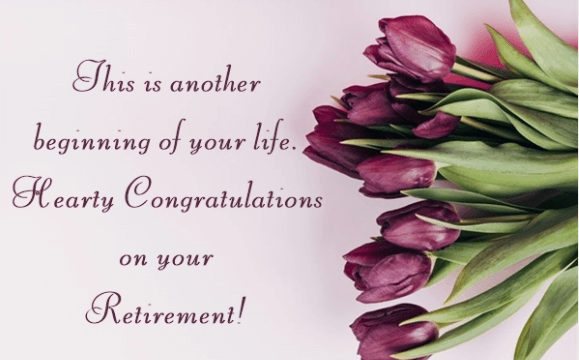 Having somebody like you as an associate has been something like a gift.
Wishing you a brilliant resigned life ahead…!
You will be remembered fondly however always remembered.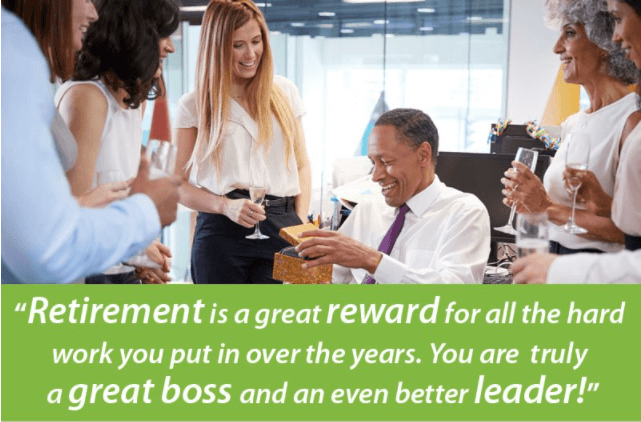 Retirement is a great
reward for all the hard work
You put in over the years.
You're truly a Great Boss
and
an even better Leader!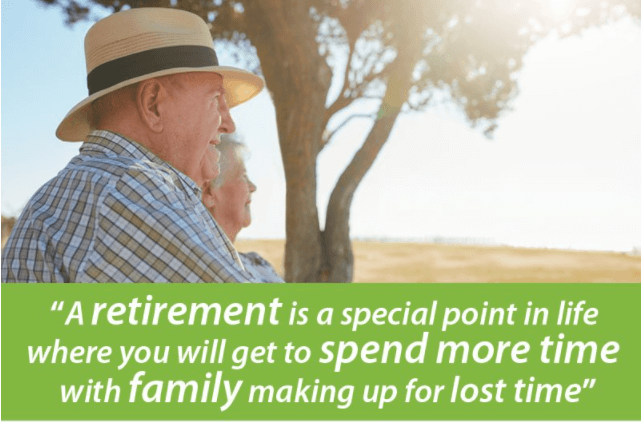 Retirement Wishes for Coworker: When one arrives at a specific stage of theirlifes they typically choose to resign.  By and large, a partner is ordinarily celebrated when they resign. A party can be coordinated, given a gift, or sent a retirement card with different quotes and wishes written on it for their rest of lifes.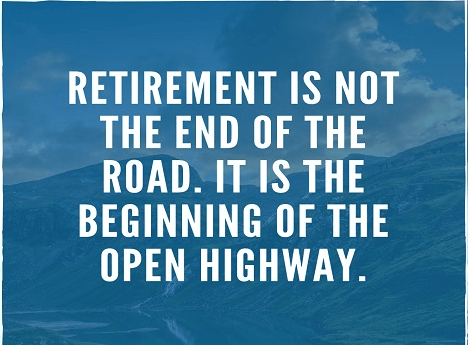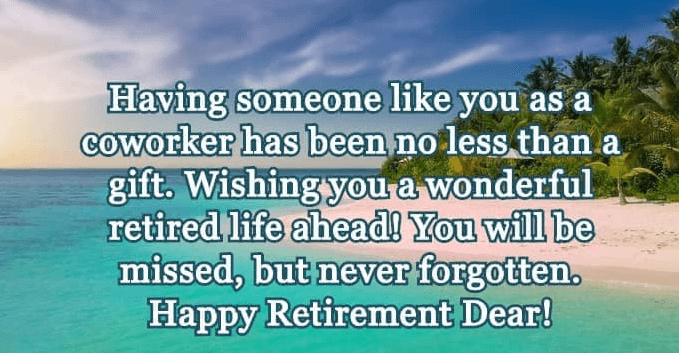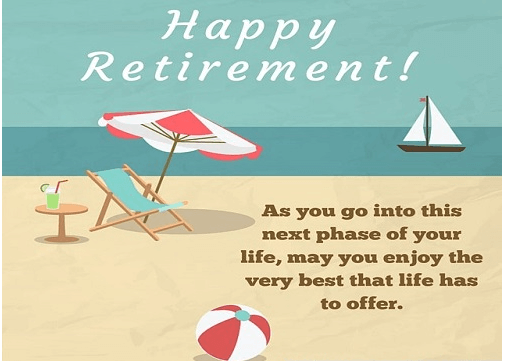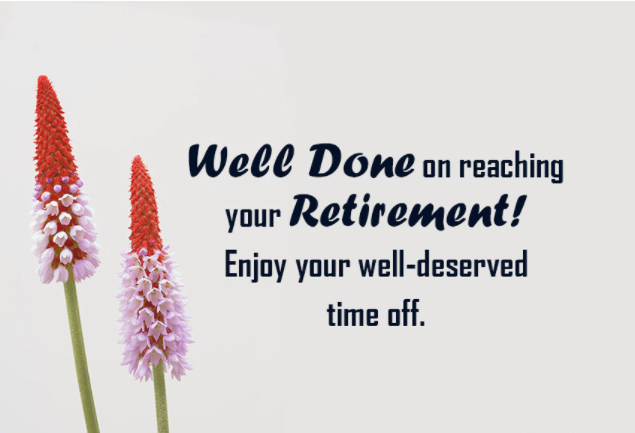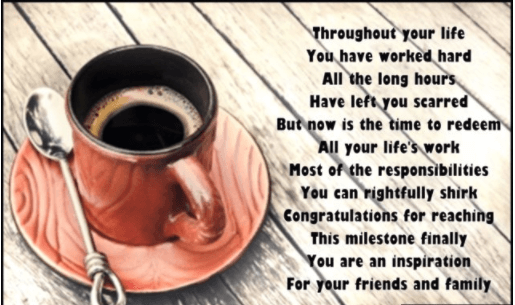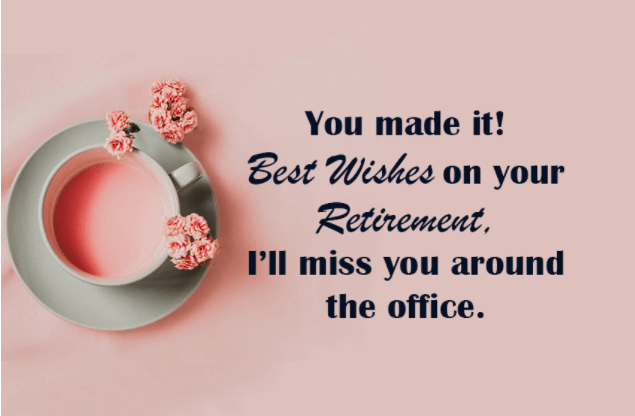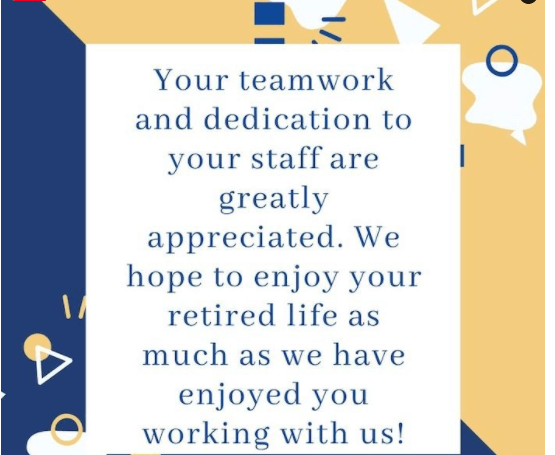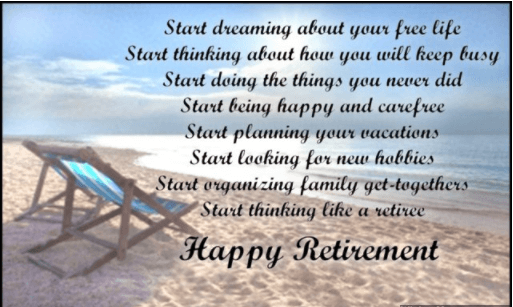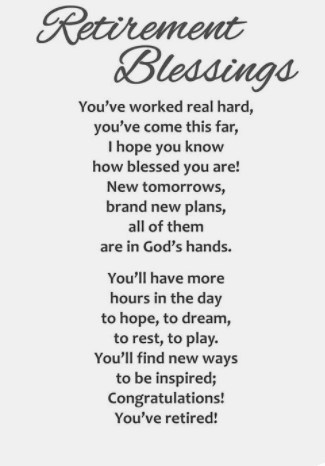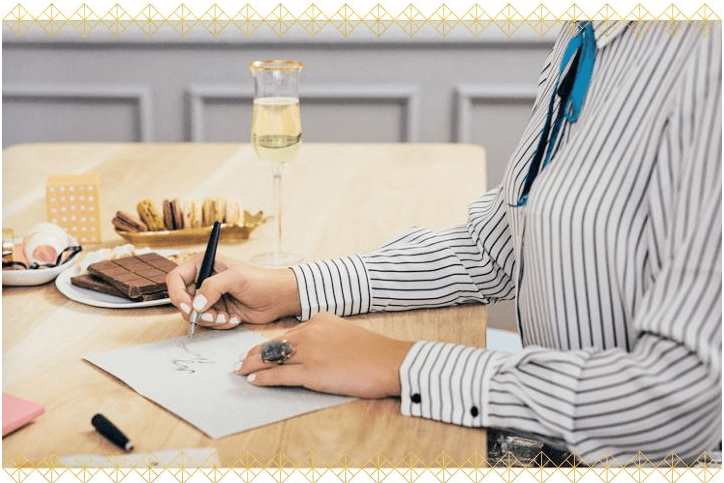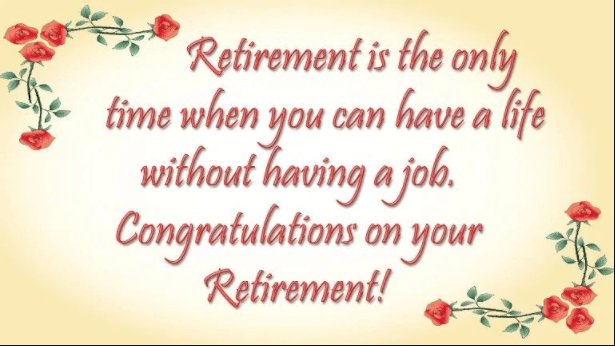 Celebrations: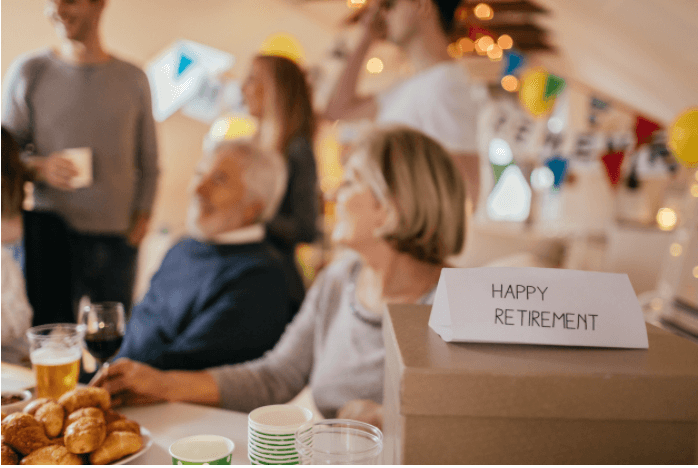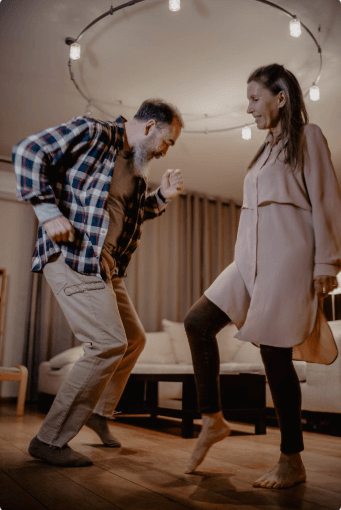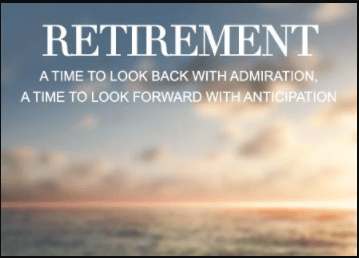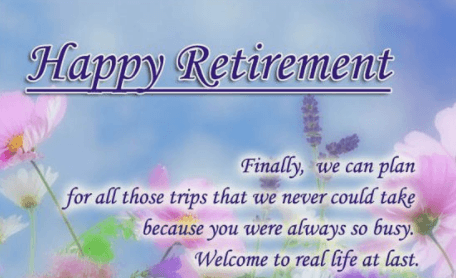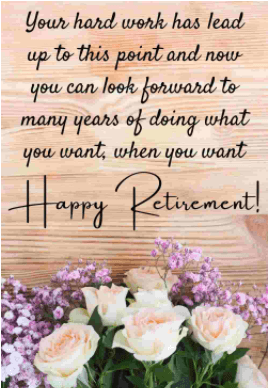 Blissful Retirement Wishes and card messages to wish your chief, associate, coworkers, companion, or relative all the absolute best in their retirement and to compliment or appreciate them on arriving at this mind blowing achievement!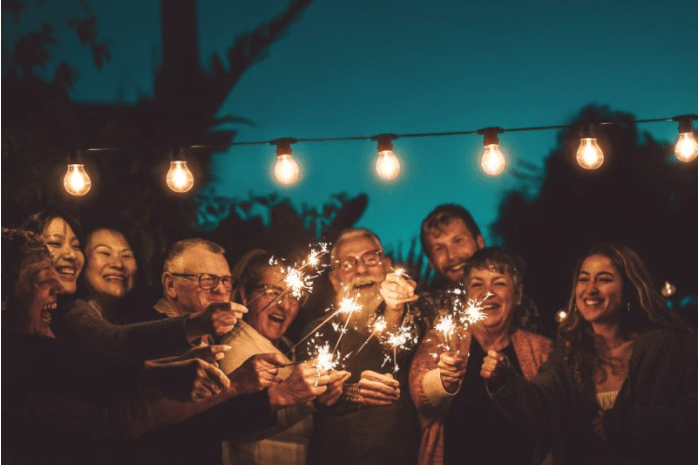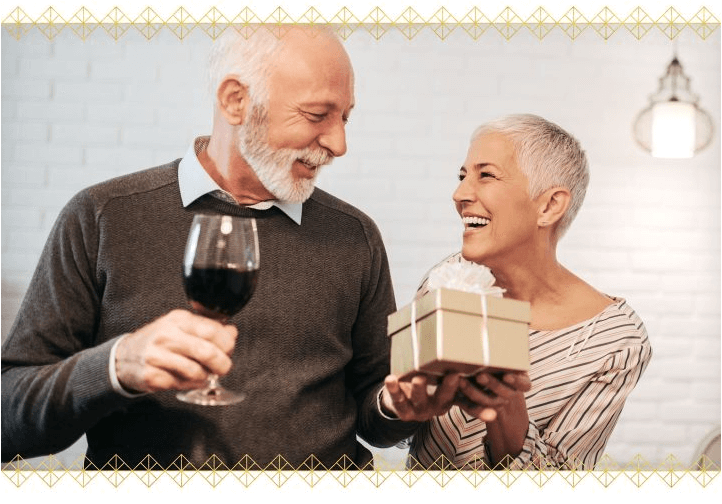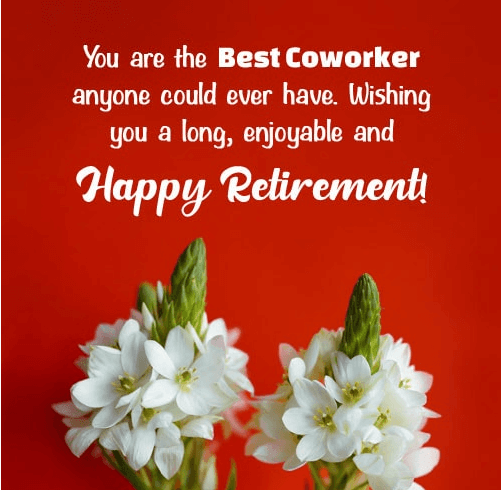 On this page, you'll observe a broad scope of wishes and opinions you can use to compose the ideal retirement message for the fortunate retired person. There are additionally rousing and entertaining retirement quotes you can add to your card message. In addition, composing tips to assist you with creating the ideal customized retirement congrats…!