Being a teacher, it is your duty to inspire the students on daily basis instead of just imparting knowledge to them from the books. Sometimes in spite of the hard work and efforts by the teachers, students don't respond the way, a teacher expects from them just because the way she is trying to inspire and motivate them to give better results is wrong. So Inspirational Quotes specifically meant for Students are the best way to deal with the students who don't perform well in class or don't participate in classroom activities is to uplift their inner spirits.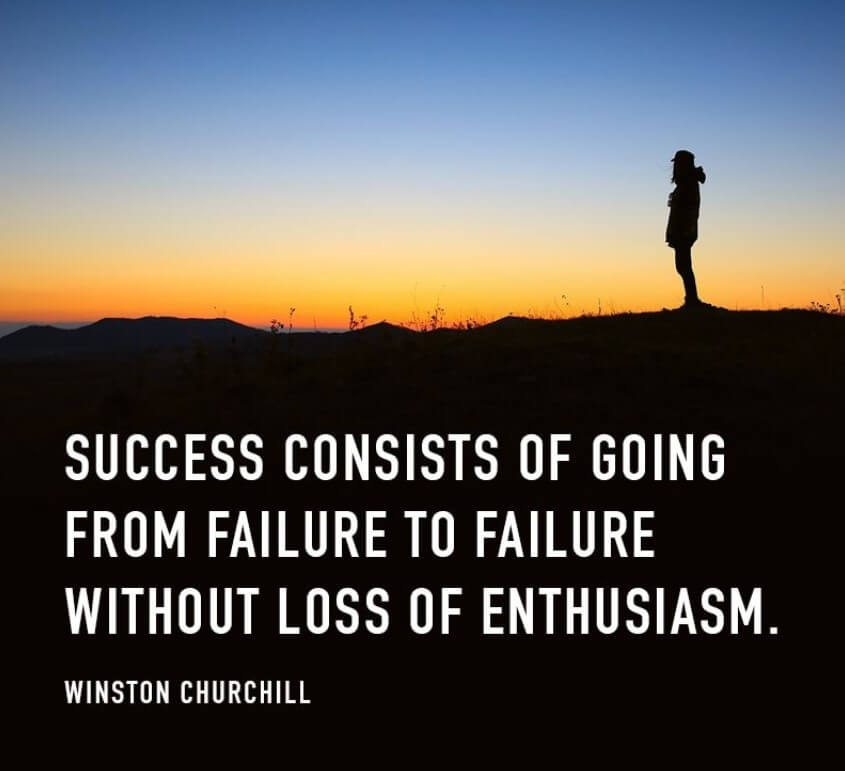 "Success is not the key to happiness. Happiness is the key to success. If you love what you are doing, you will be successful." – Herman Cain
                    "Action is the fundamental key to success." – Pablo Picasso
"Try not to become a man of success. Rather become a man of value." – Albert Einstein
Inspirational Quotes For Students in College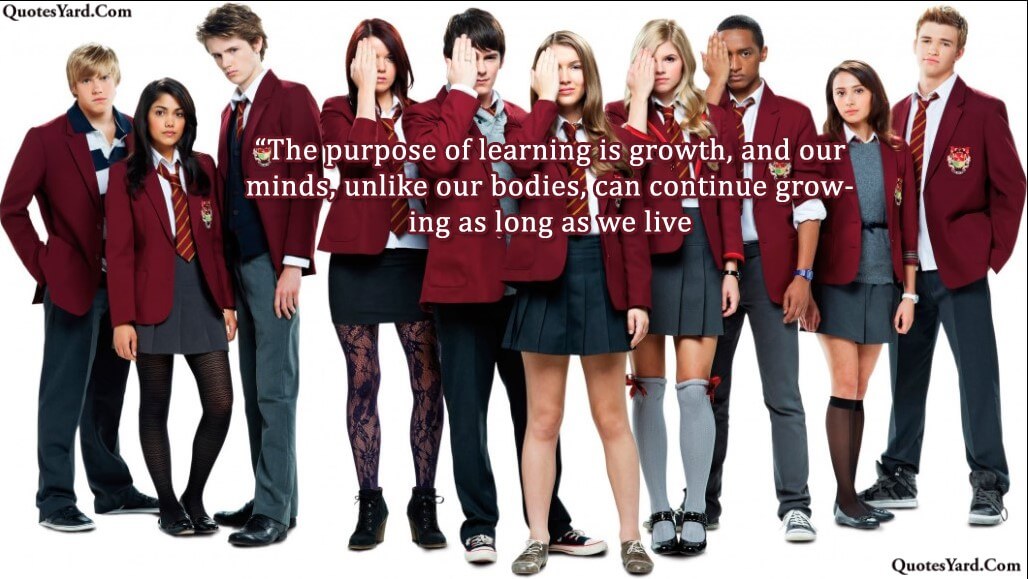 "Success doesn't come to you, you've got to go to it." – Marva Collins

"The level of our success is limited only by our imagination and no act of kindness, however small, is ever wasted." – Aesop quotes 

"The expert in anything was once a beginner." – Helen Hayes

"The difference between a successful person and others is not a lack of 

"Practice isn't the thing you do once your good.  It's the thing you do that makes you good." – Malcolm Gladwell

"Preparation is the key to success." – Alexander Graham Bell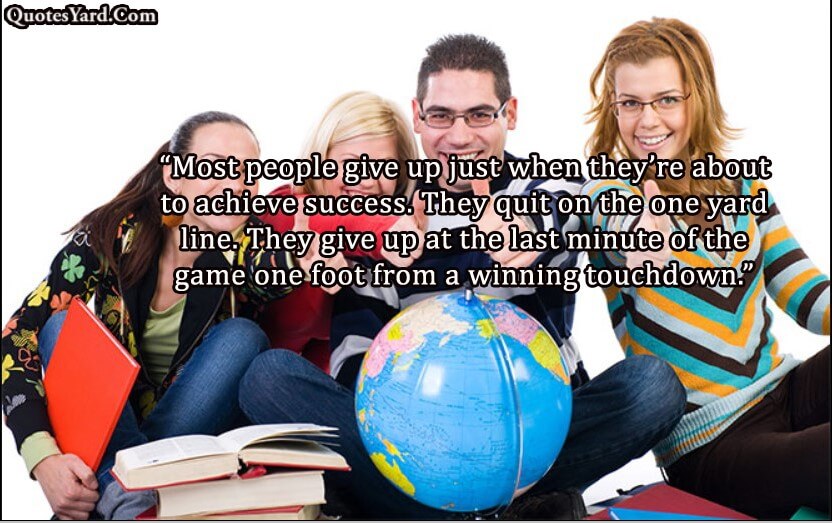 Motivational Quotes for Students Studying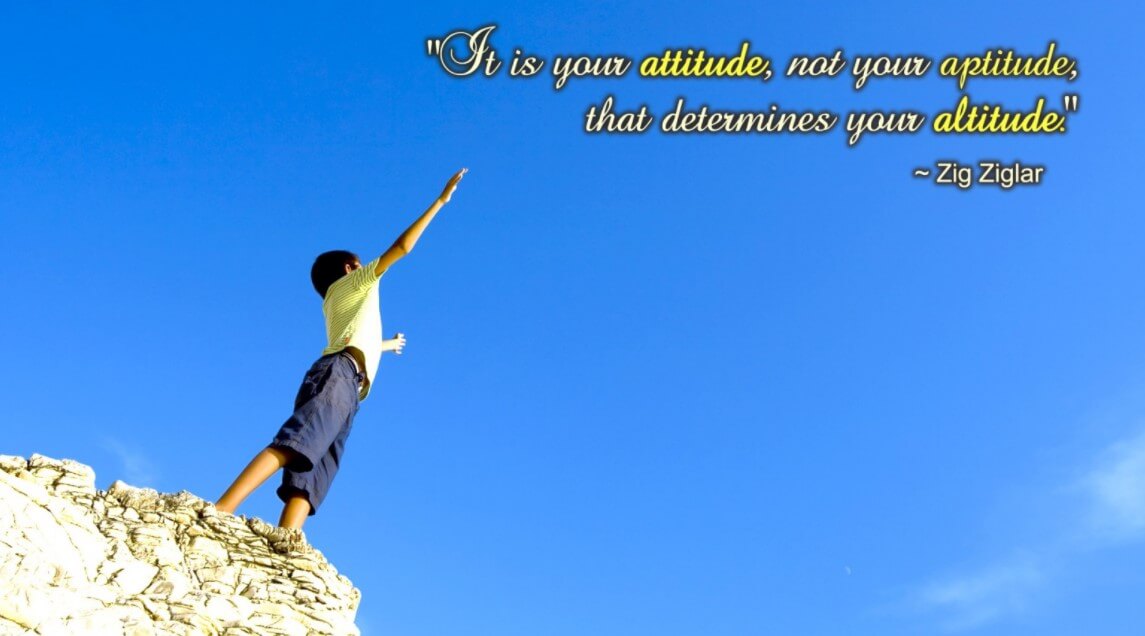 Inspirational Quotes for Students might vary with each child, so a teacher must find the students who need motivation and inspiration in order to lead their lives. These Quotes could be used to boost their self confidence, to encourage them, or to make them realize their hidden talents by telling them that they are special because they have something precious, unique and best in them that is not found in every other person. Help them realize their potentials and to overcome their fears so that they can discover their destinations and goals and head for them by taking the step forward in the field that they chose for them.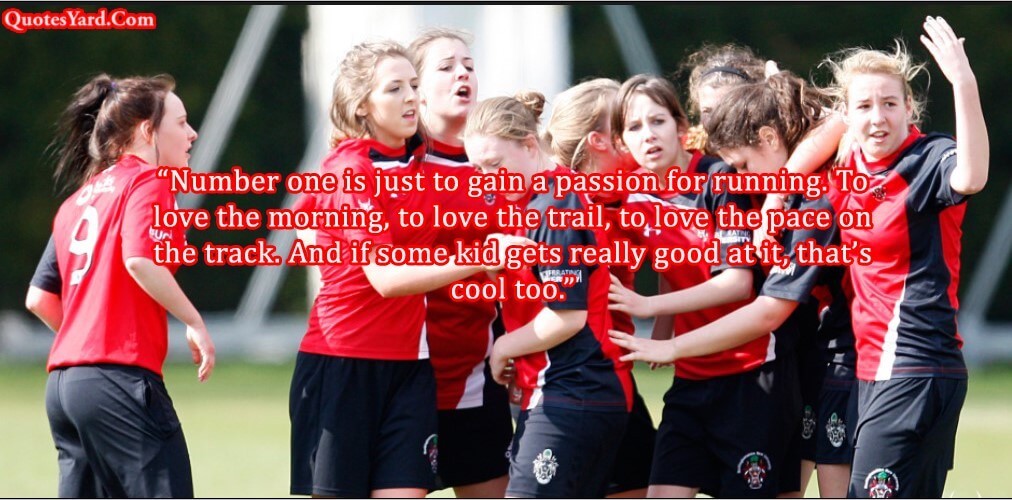 "Success means having the courage, the determination, and the will to become the person you believe you were meant to be." – George Sheehan

"If you really want to do something, you will find a way. If you don't, you'll find an excuse." – Jim Rohn

"Our greatest weakness lies in giving up. The most certain way to succeed is always to try just one more time." – Thomas A. Edison

"There's no elevator to success.  You have to take the stairs." – Unknown

"Success comes in cans; failure in can'ts" – Wilfred Peterson

"There are no secrets to success. It is the result of preparation, hard work, and learning from failure." – Colin Powell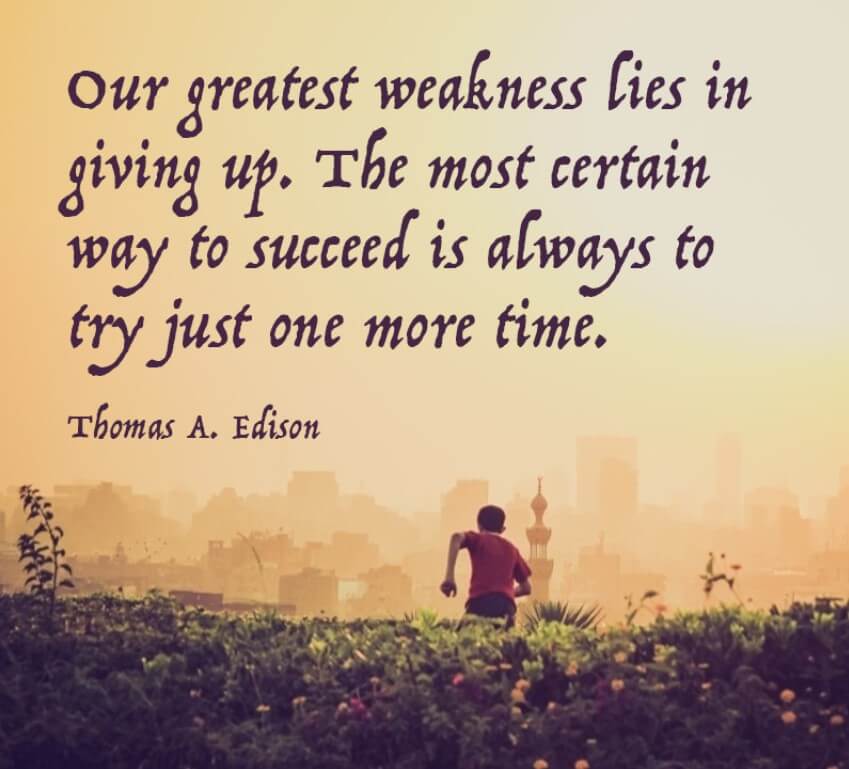 Motivational Quotes for Students Success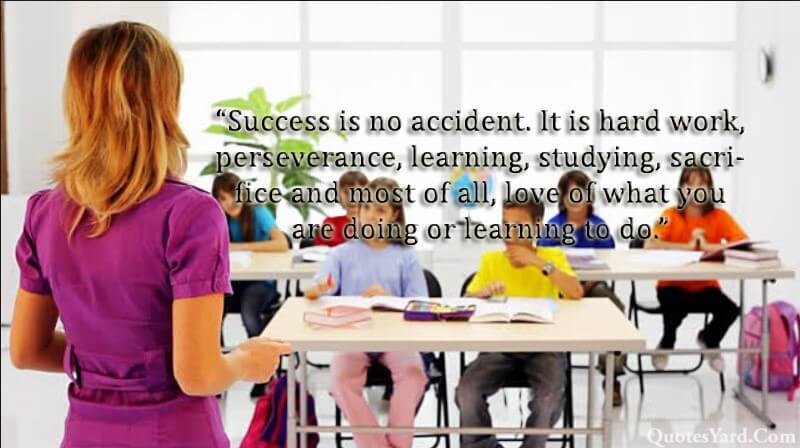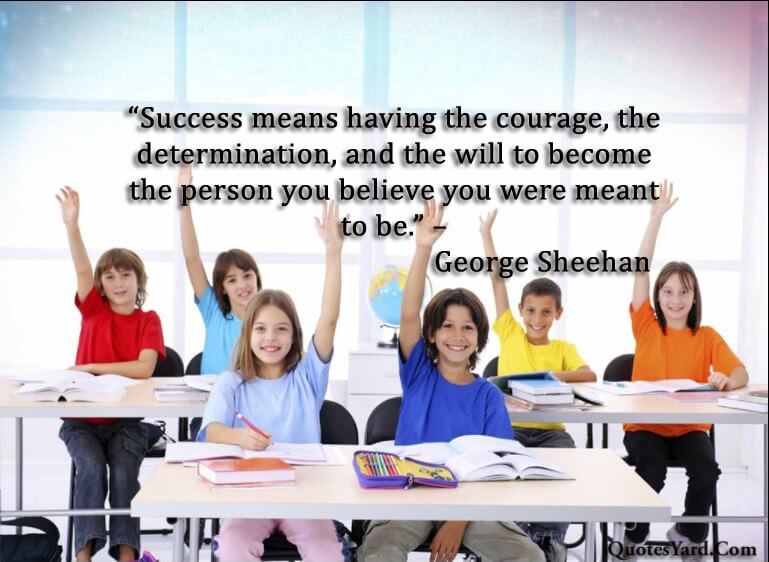 By using Inspirational Quotes, acknowledge them that life is not a bed of roses or they are not going to be spoon fed for the whole life. Build in them a positive energy to face the challenges, failures and hardships of life and not to feel down or give up as at this stage these quotes can work like life changing pearls of wisdom of the experienced souls.