Saturday Morning is the best moment to share Good Morning Saturday Images and Saturday Weekend Wallpapers. Forget all stress and make Saturday Morning Shining with positive Good Gorning Wishes Quotes Pictures.
It is always a nice gesture to wish some one a Joyful Good Morning.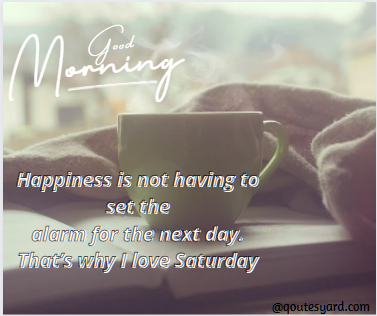 Happiness is not having to set the alarm for the next Day.
That's why…
I Love Saturday
"I'm going to use what little energy I have today to breathe and maybe blink. Saturday is about it."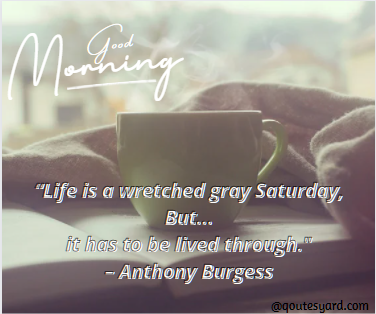 "Life is a wretched gray Saturday,
But…
it has to lived through."
_Anthony Burgess
"When you rise in the Saturday morning, give thanks for the light, for your life, for your strength."
On Saturday,
We wear Pajamas,
Crawl under
a big blanketand watch,
Movies
"Your Monday is not going to be like Saturday; the emotions are going to be different." – Jean Grae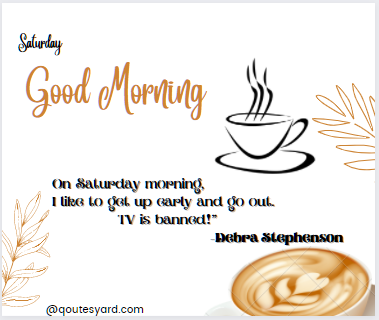 On Saturday Morning,
I like to get up early and go out,
TV is banned…!
_Debra Stephenson
"Weekends don't count unless you spend them doing something completely pointless." – Bill Watterson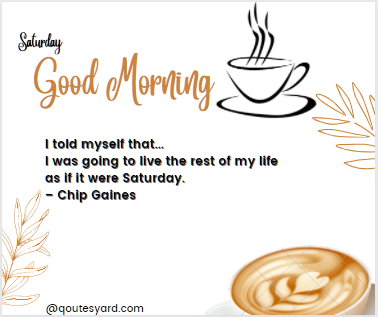 Oh, my sweet Saturday,
I've been waiting for you for six long day.
_Charmaine J. Forde

"My favorite way to spend Saturday is in and out of bed, watching sports on TV and eating." – Alan King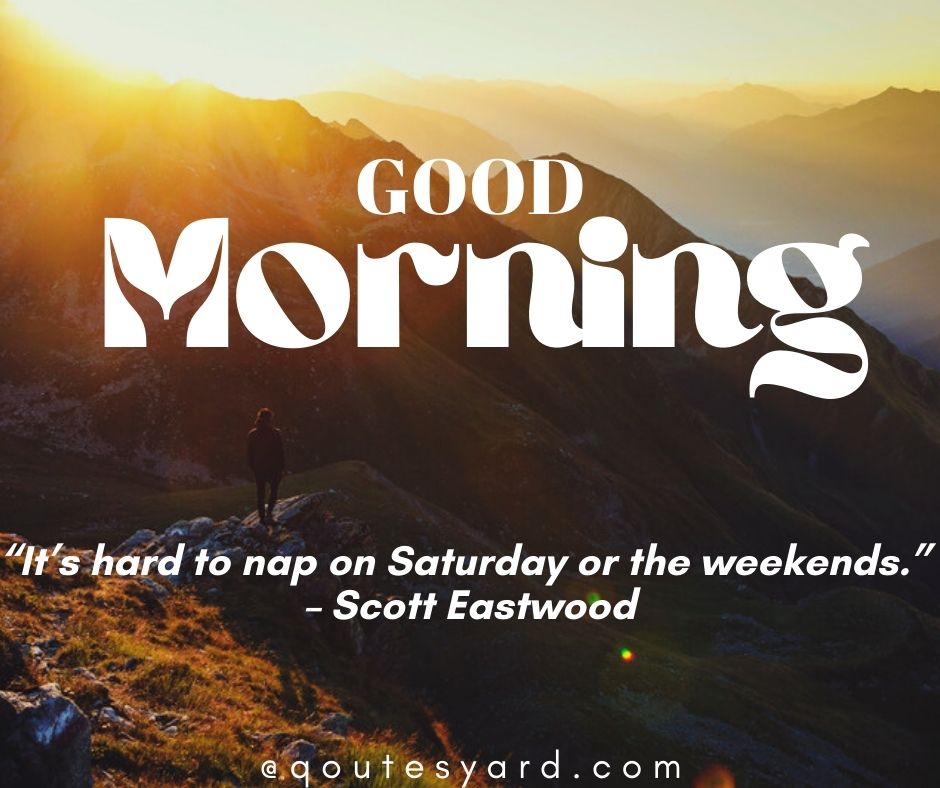 "It's hard to nap on Saturday or the weekends"
_Scott Eastwood

"My folks always let me go to the movies every Saturday. We were really motion-picture goers." – John Wayne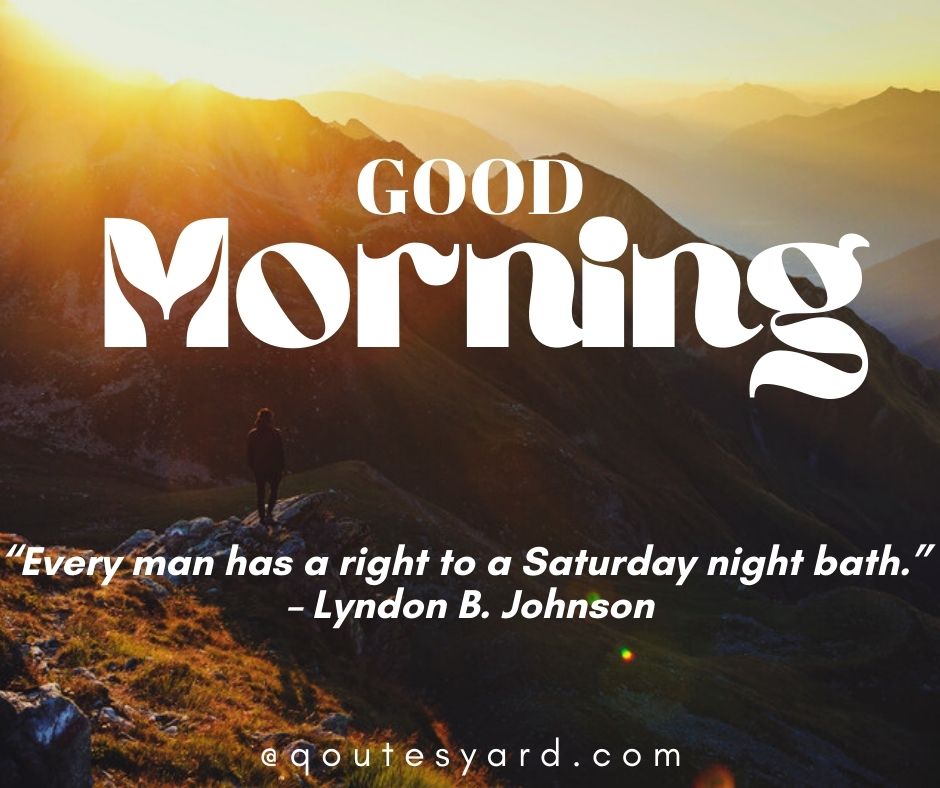 "Happy Saturday! 'Study nature, love nature, stay close to nature. It will never fail you.'" – Frank Lloyd Wright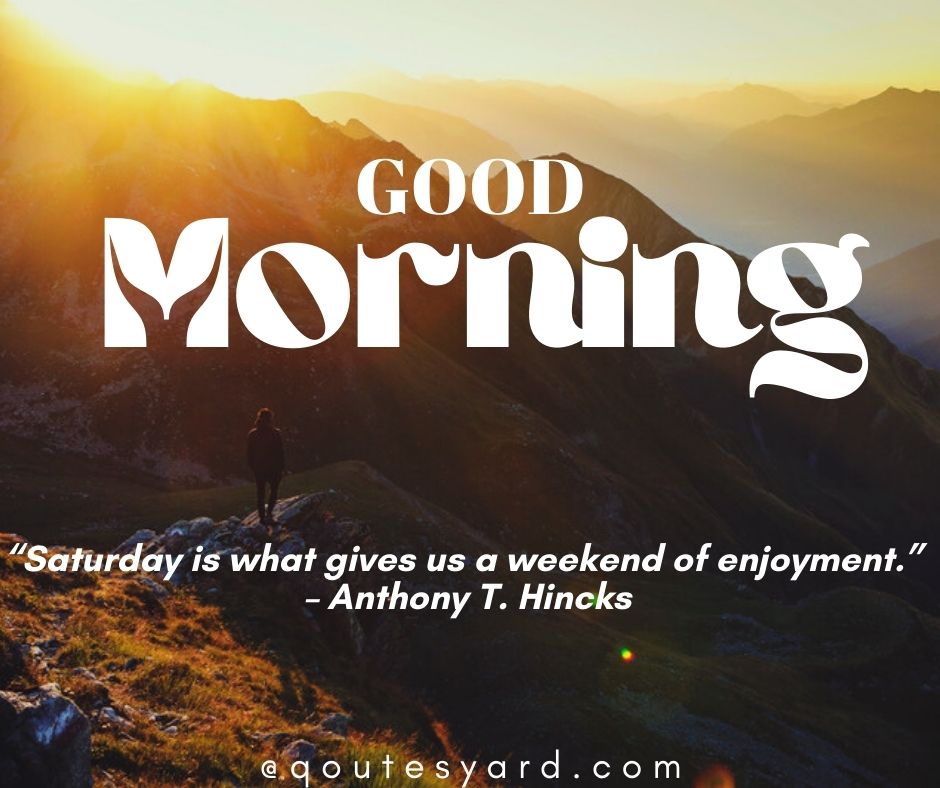 "I always wake up early Saturday morning, and I have a little bit more time, so I go to the gym." – Ehud Olmert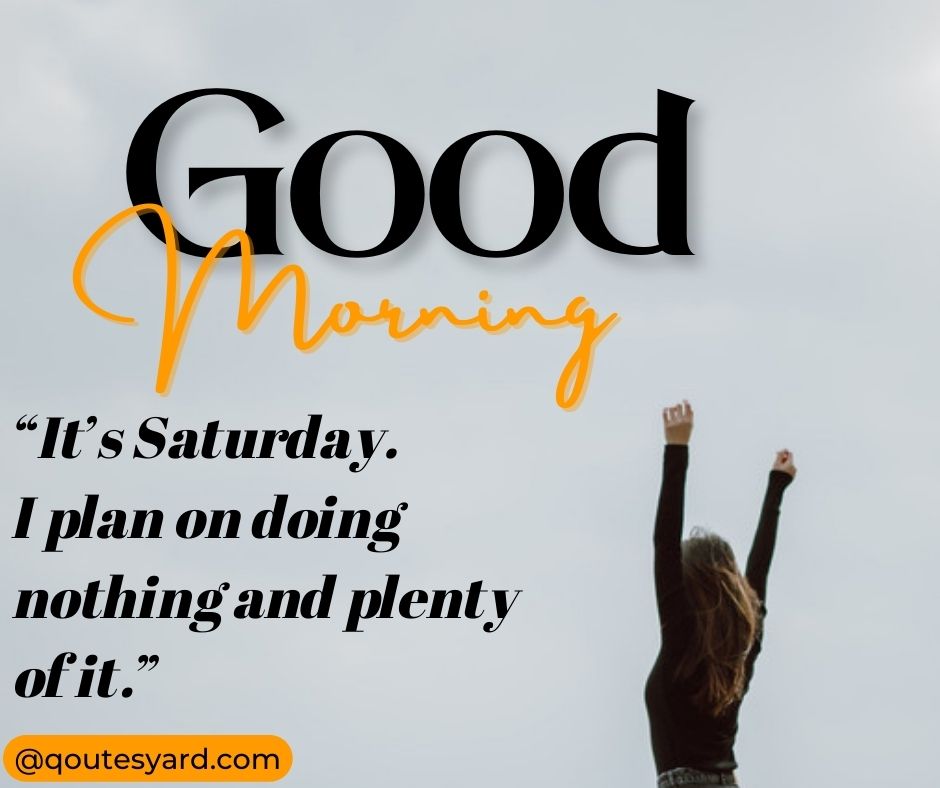 "We need the spirit of Sunday carried over to Monday and continued until Saturday." – Edward McKendree Bounds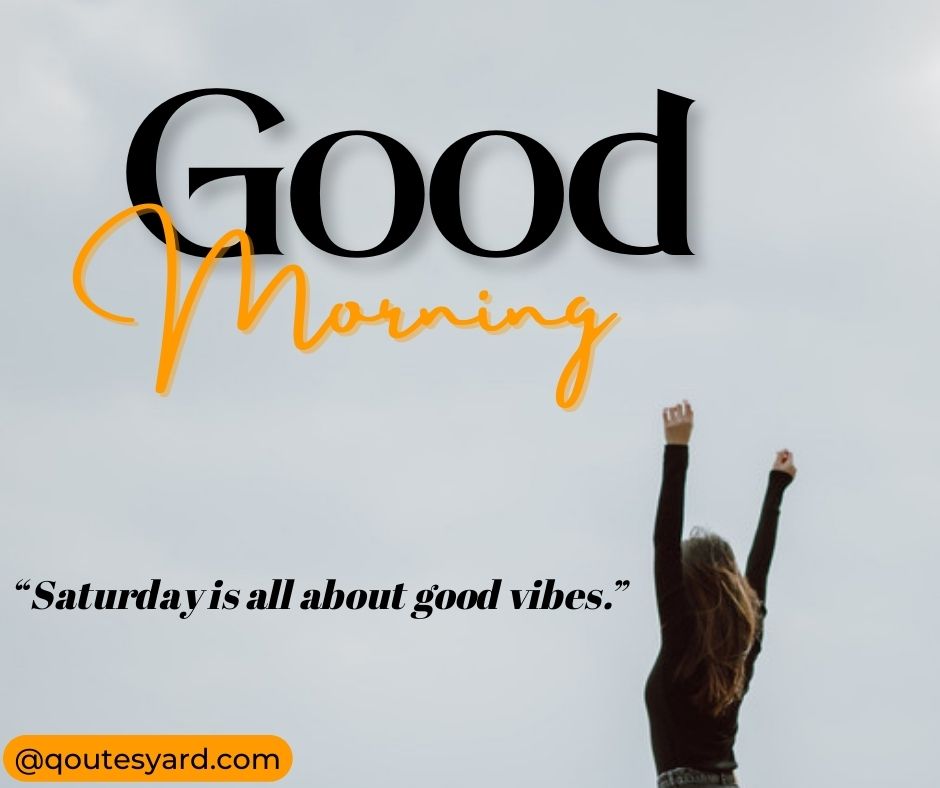 "On the Sixth Day, God created man, the sort of result you often get when you go in to work on a Saturday." – Robert Brault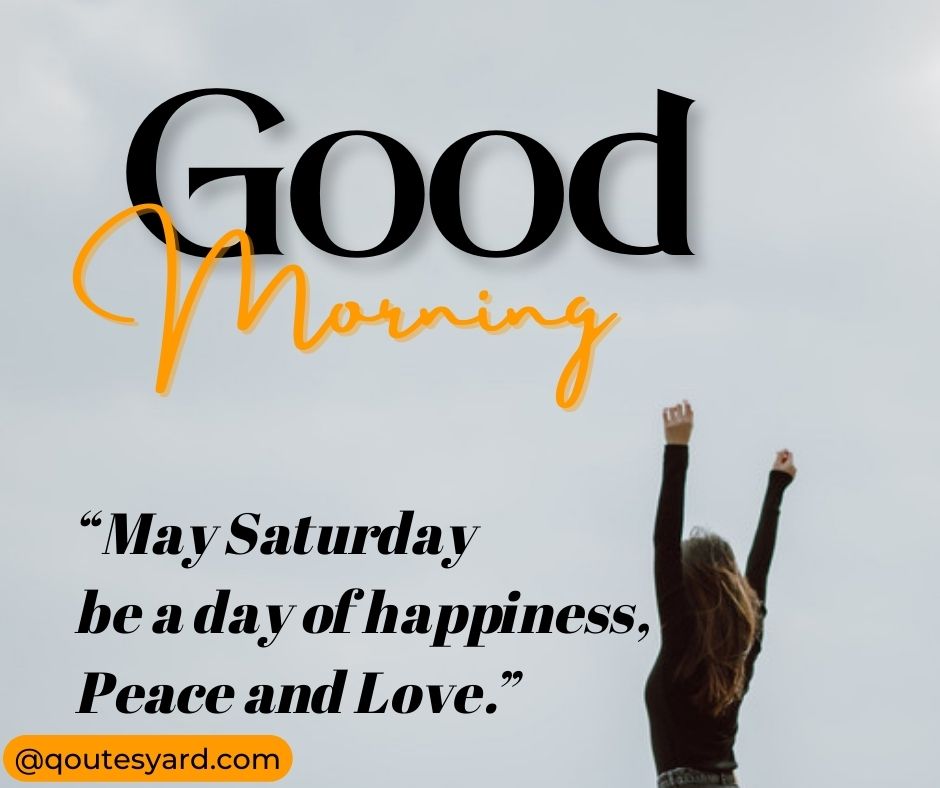 "If you had to work 14-hour days, Mondays to Fridays, then you have to keep Saturdays and Sundays sacred." – Nicole Ari Parker
"Middle age is when you're sitting at home on a Saturday night and the telephone rings and you hope it isn't for you." – Ogden Nash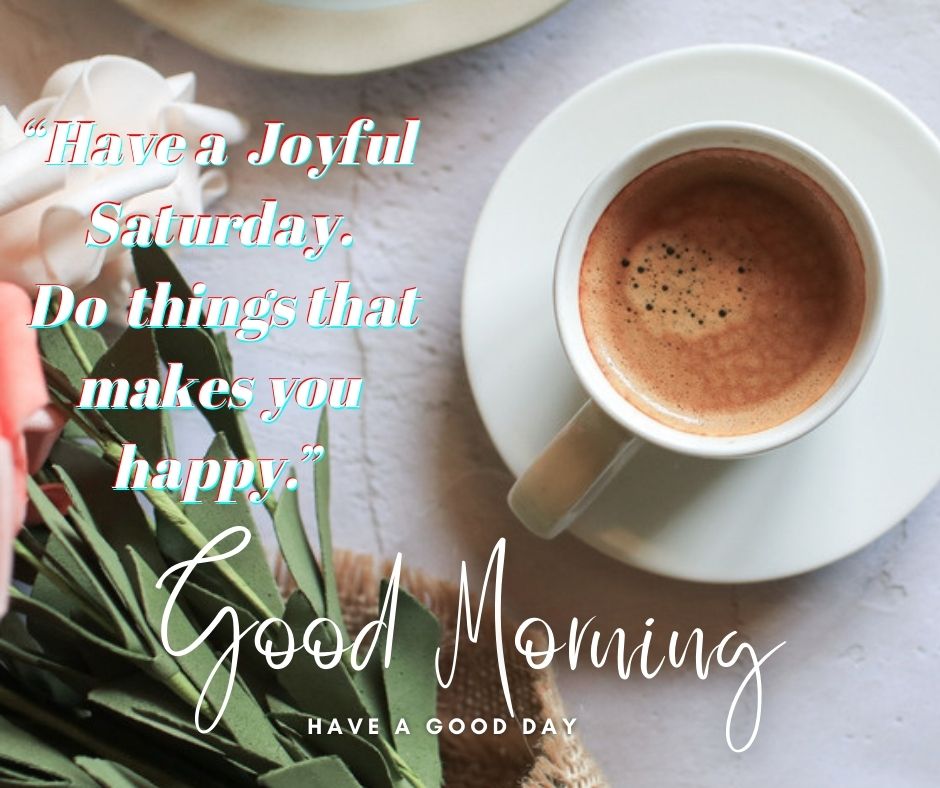 "Weekends are a bit like rainbows; they look good from a distance but disappear when you get up close to them." – John Shirley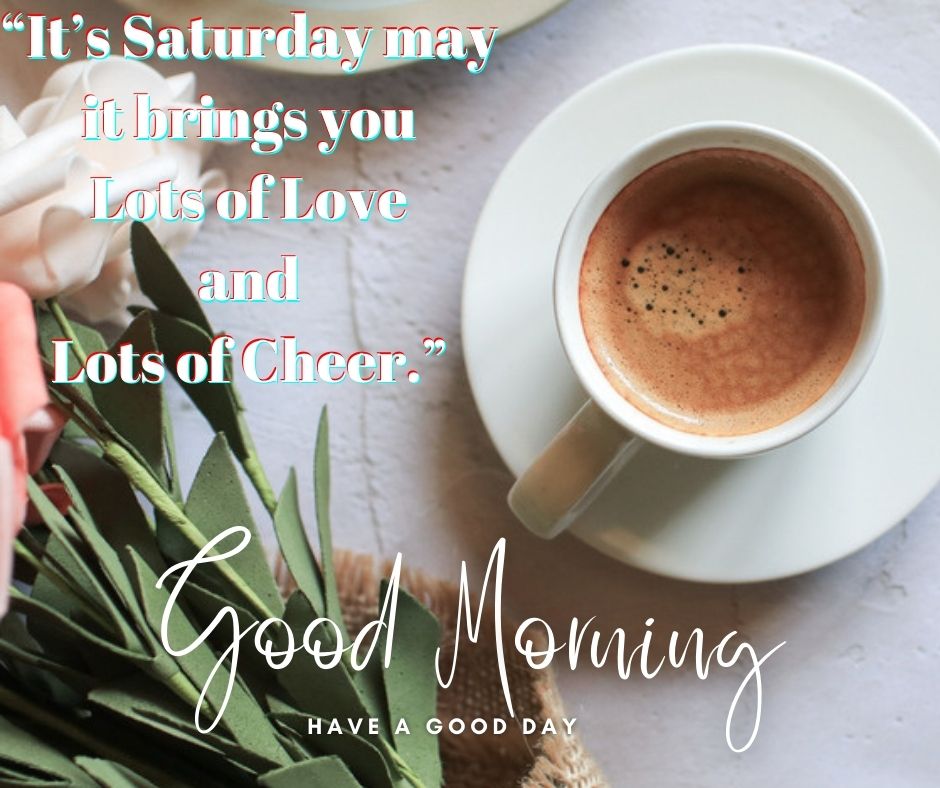 "Saturday mornings, I've learned, are a great opportunity for kids to sneak into your bed, fall back asleep, and kick you in the face."
– Dan Pearce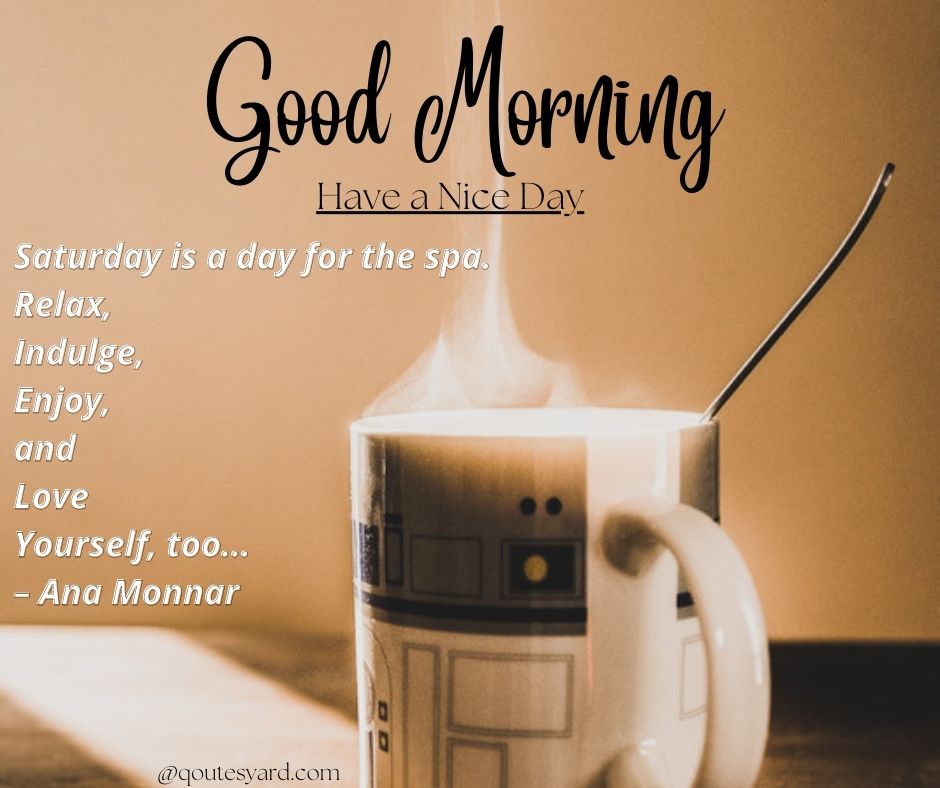 "Your body tells you what it needs, and if you sleep past your alarm on a Saturday morning, it's probably because you need the sleep."
– Sophia Bush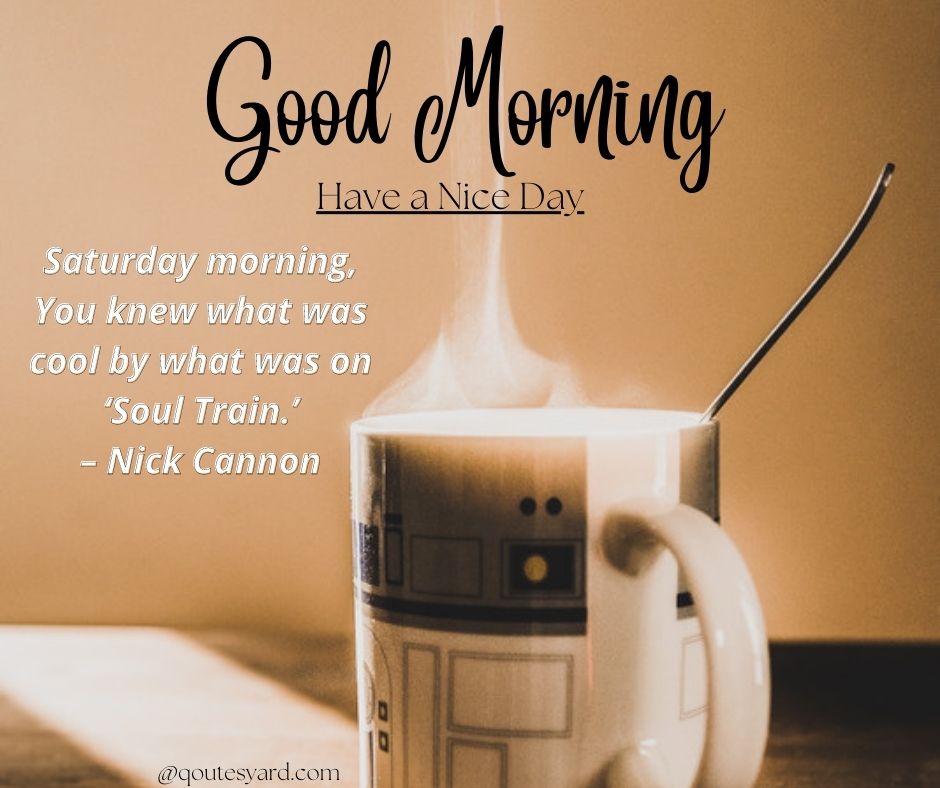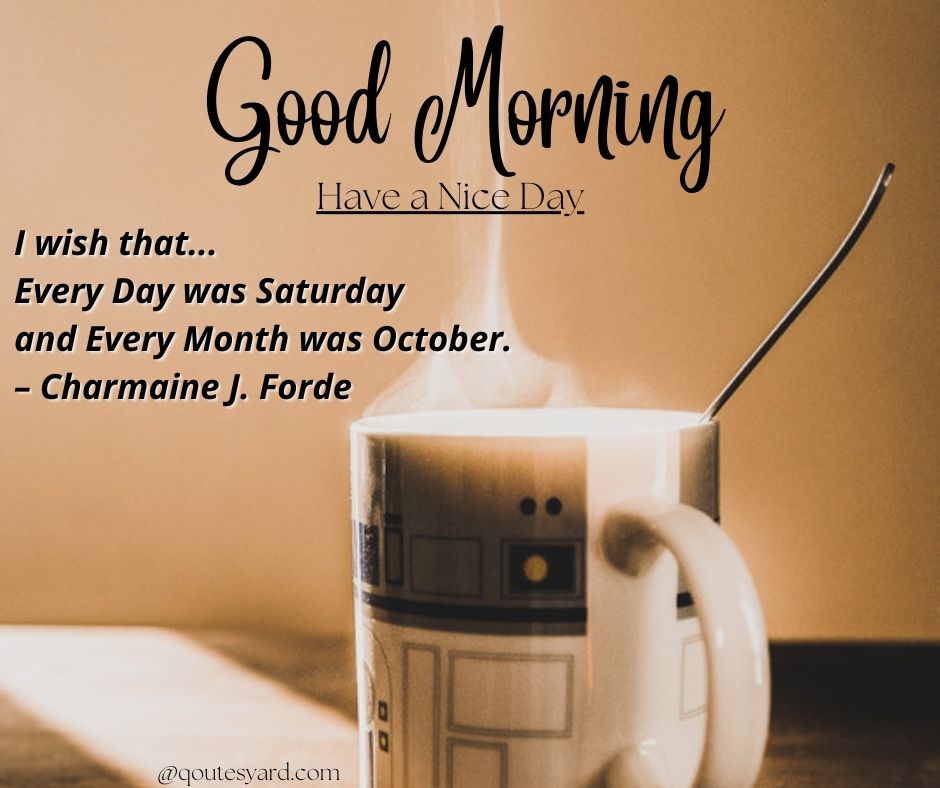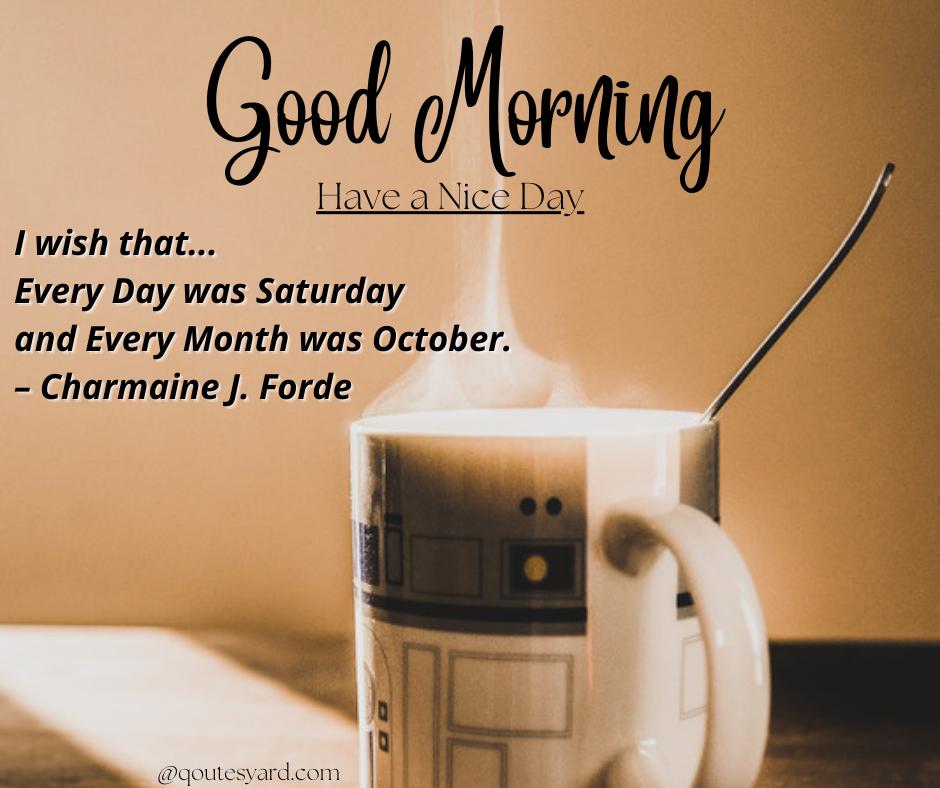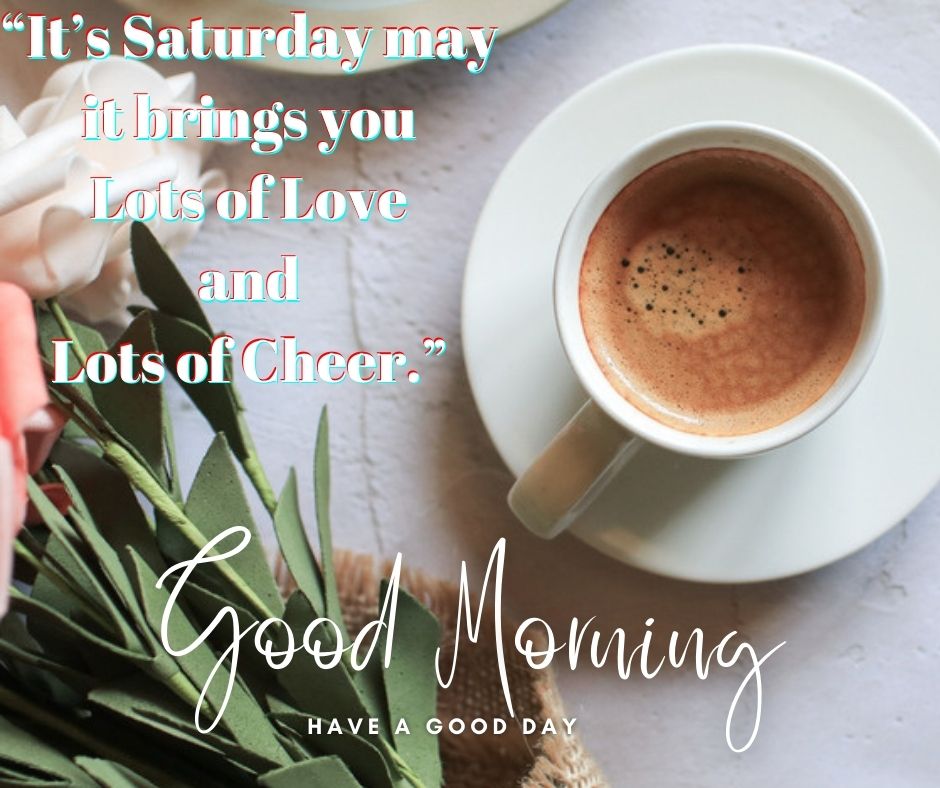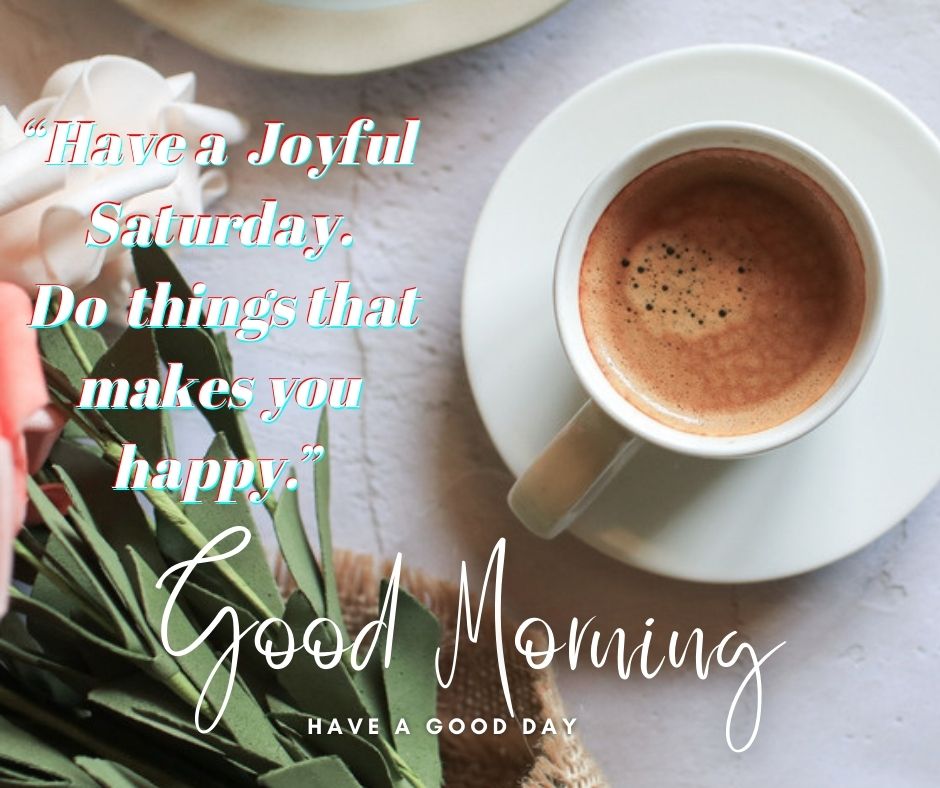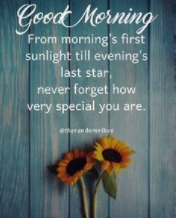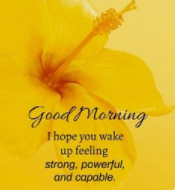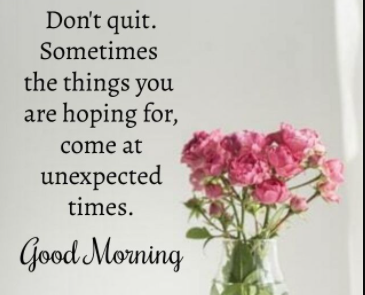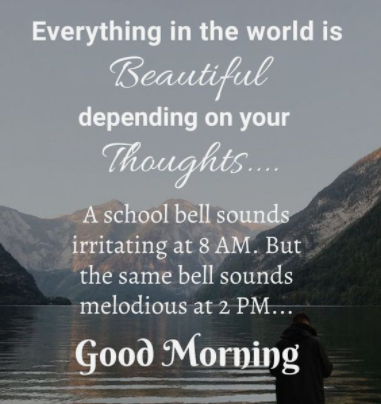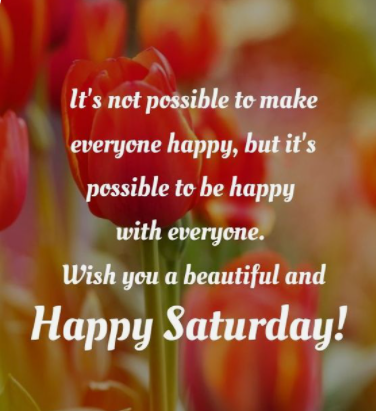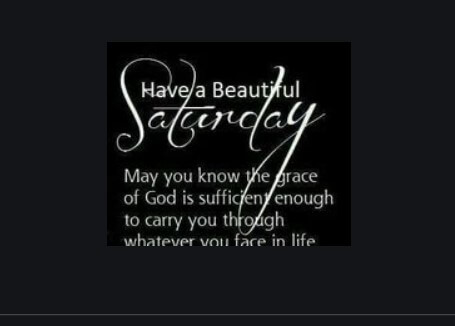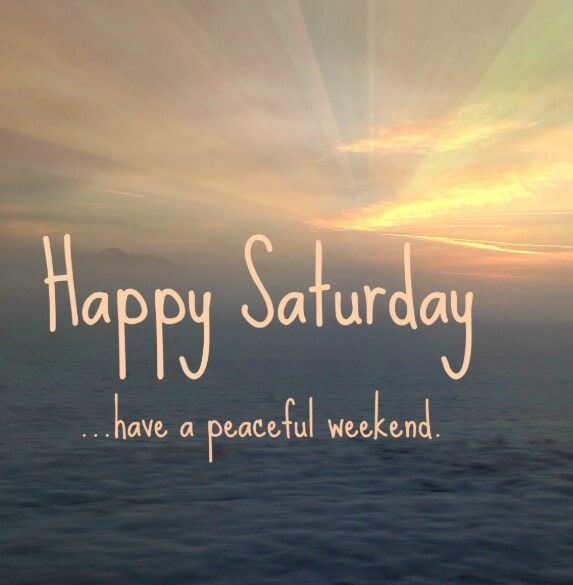 Waking up on a Saturday morning is one of the best moments and feelings as we know we have a long weekend ahead to enjoy. Saturday Morning Inspirational Quotes can be sent to your friends, family members, and other relatives on waking up in the morning to inspire them to have a great day full of relaxation, happiness, and freedom.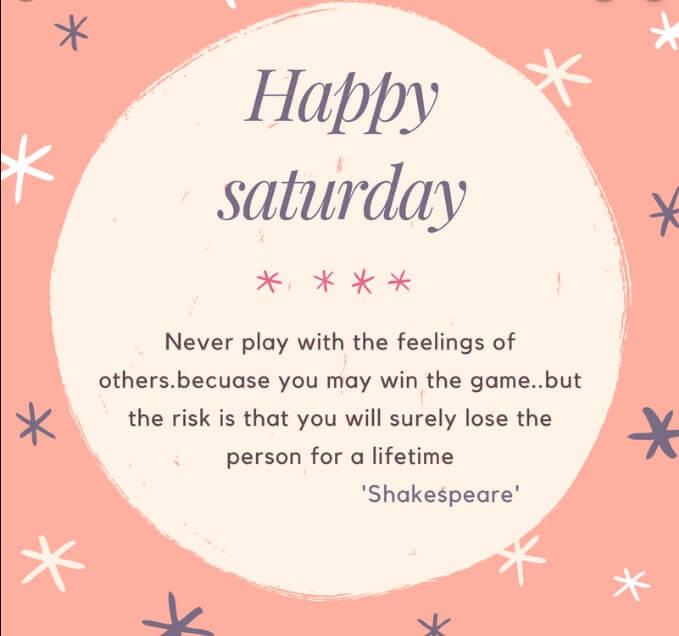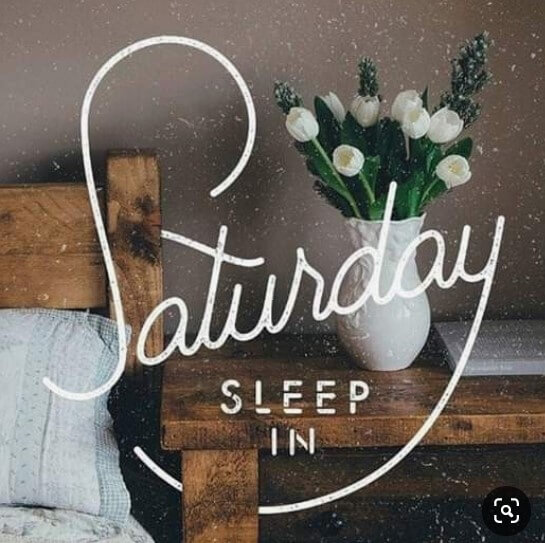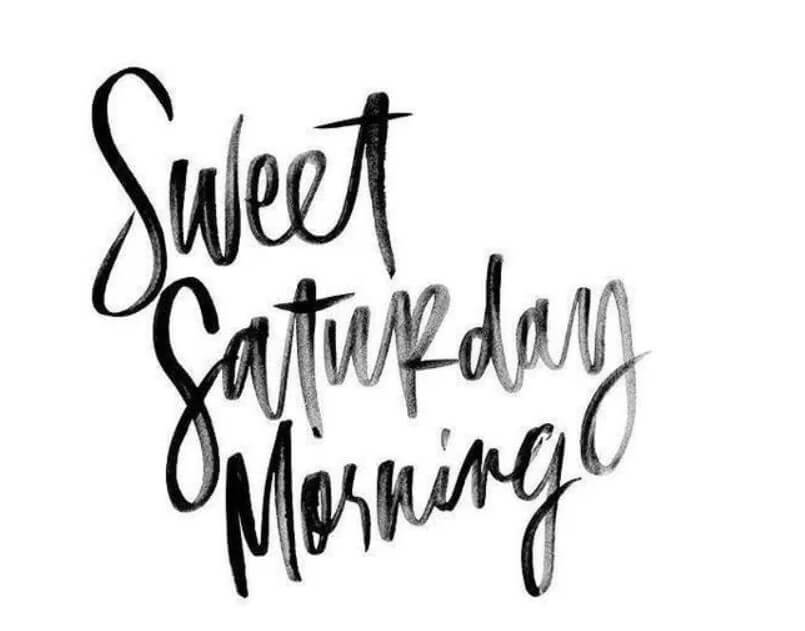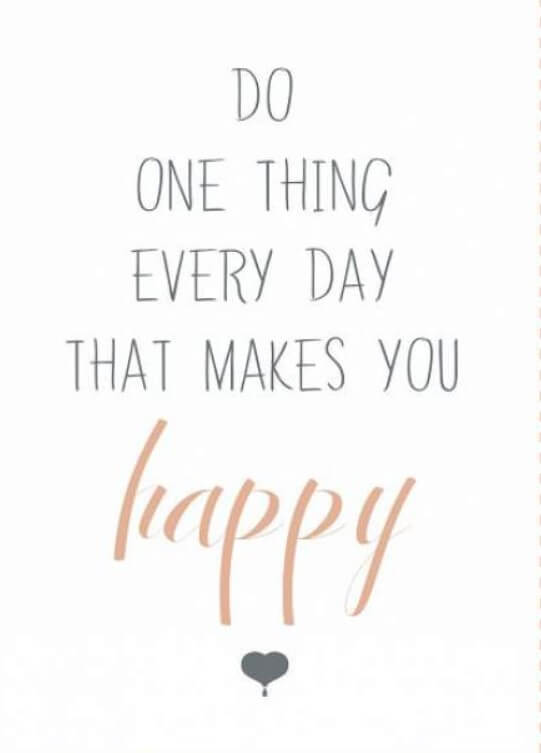 Every moment of the day and the simple acknowledgment Of the miracle of my physical being fills me with a new appreciation inspiring me to a live a life worthy of the miracle. – Elizabeth D. Gray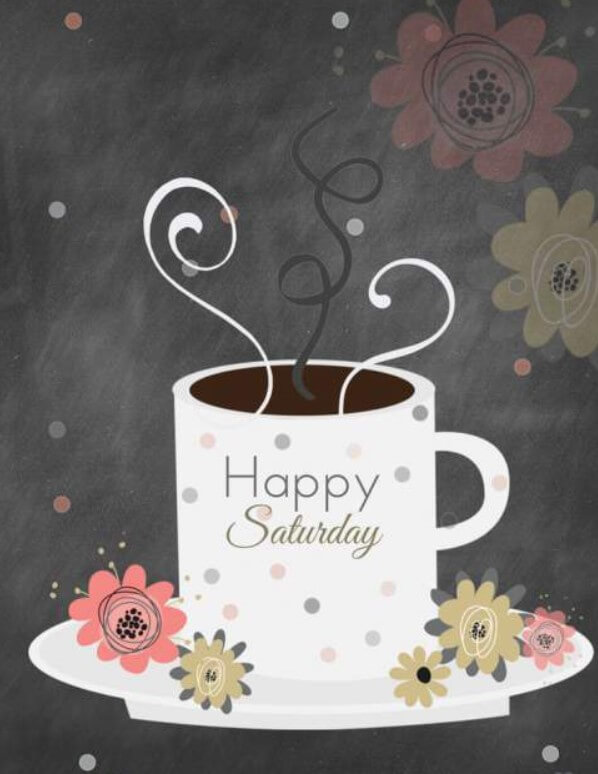 You can also read these quotes to yourself and prepare yourself to have a pleasant day and keep your enthusiasm high until the end of the weekend. Saturday Morning Inspirational Quotes can motivate you to give your weekend a perfect and positive onset by making it special and enthralling.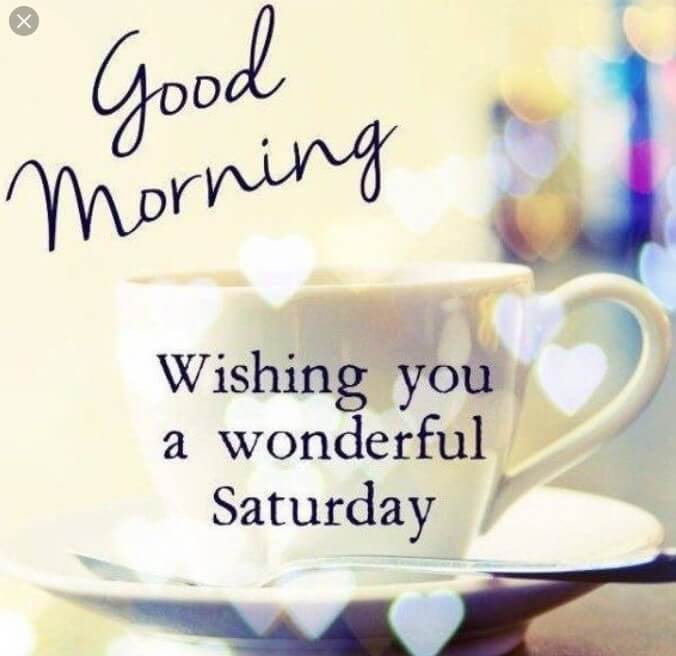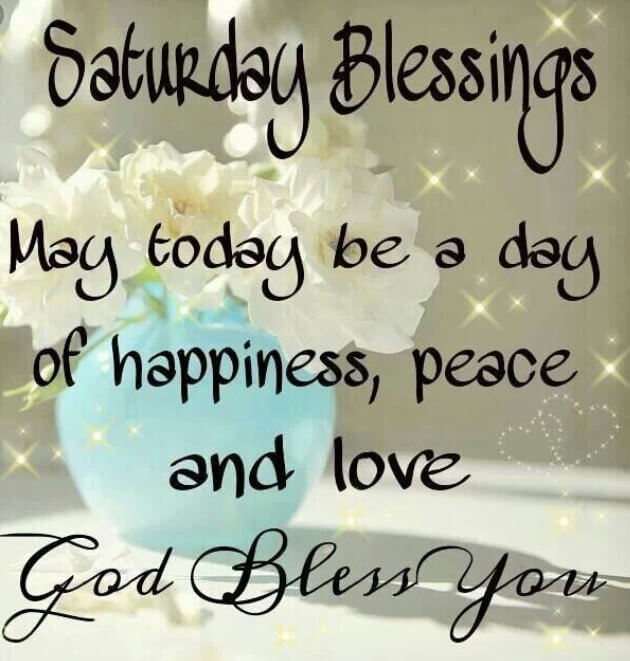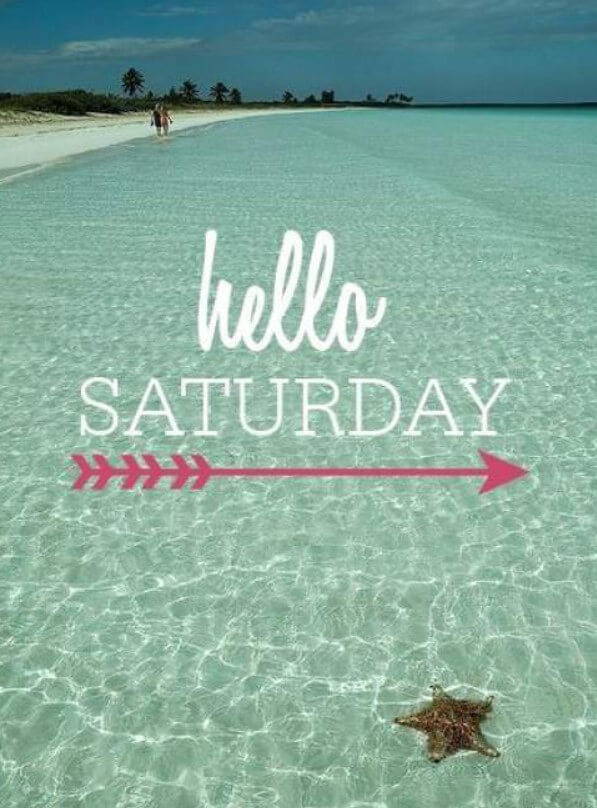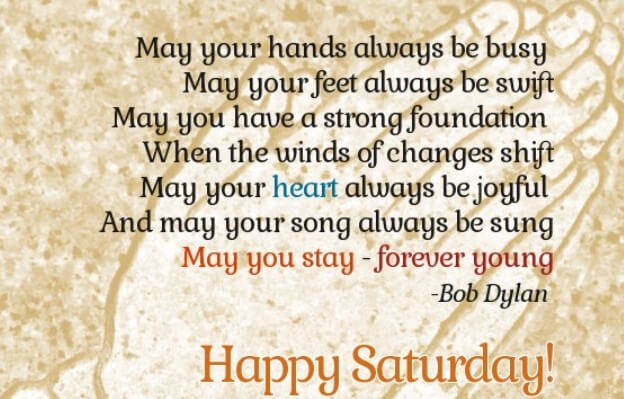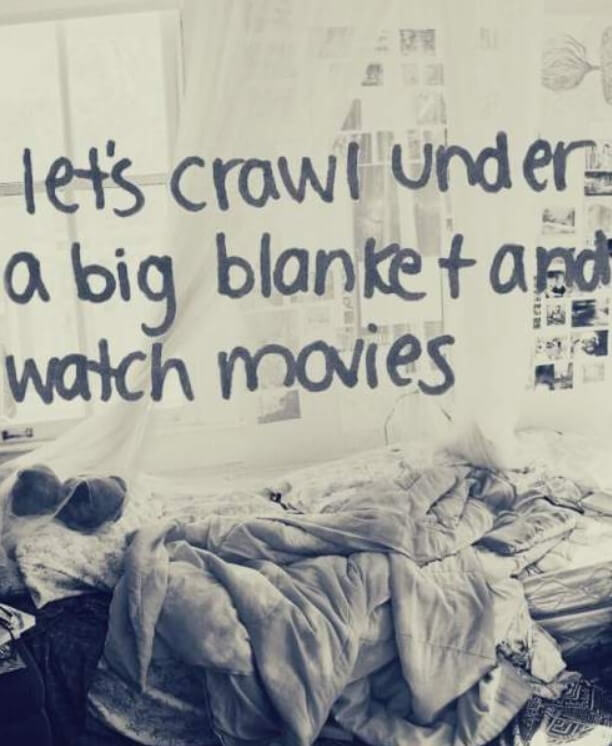 We can not change the past ,but we can start a new chapter with a happy ending. Happy Saturday to you!
Example is not the main thing in influencing others, it is the only thing. – Albert Schweitzer

It takes courage to grow up and become who you really are. – E. Cummings
Weekends don't count unless you spend them doing something completely pointless.  – Bill Watters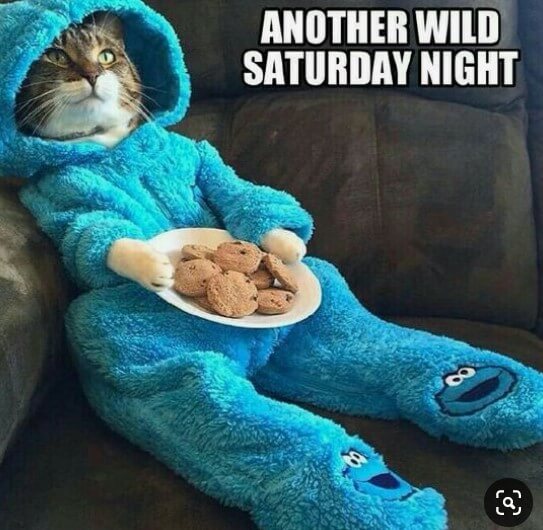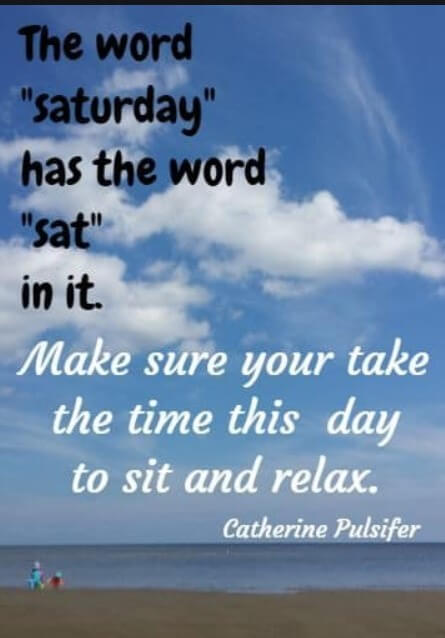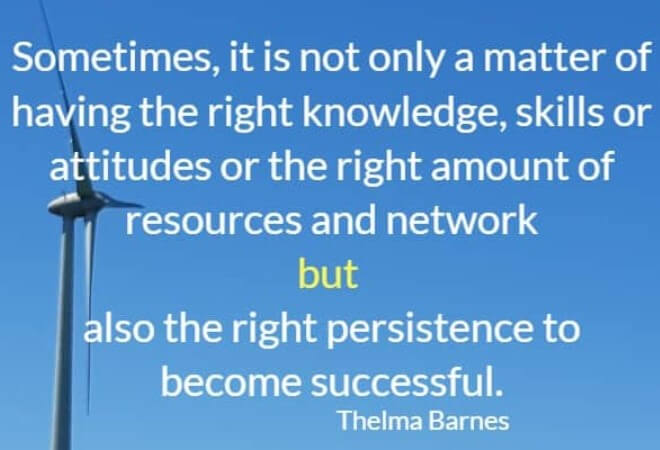 Unfortunately for a few people, Saturday is not a holiday and half of the family members are relaxing and they are getting ready for work. So Saturday Morning Inspirational Quotes can play a very important role in their lives and can encourage them to wake up with positive energy and leave home for the office with an inspired and motivated heart and mind.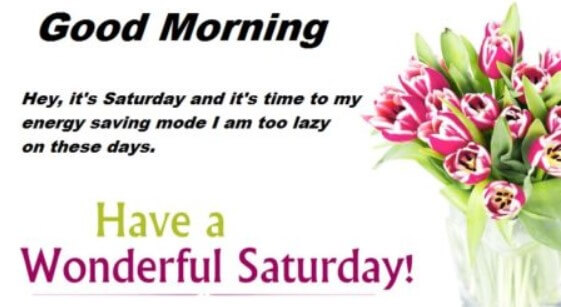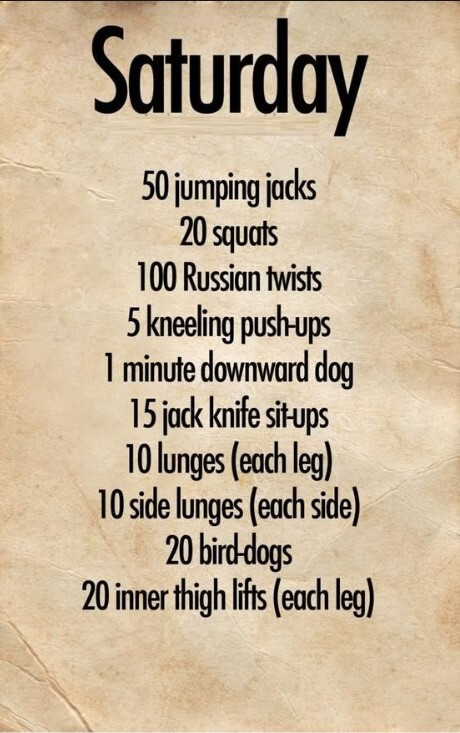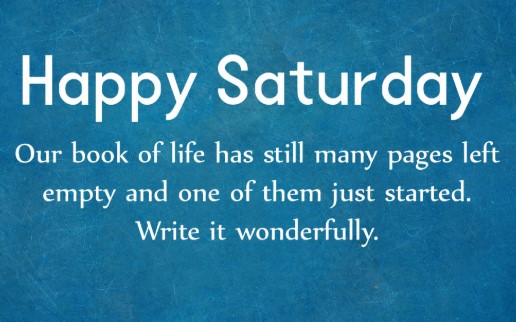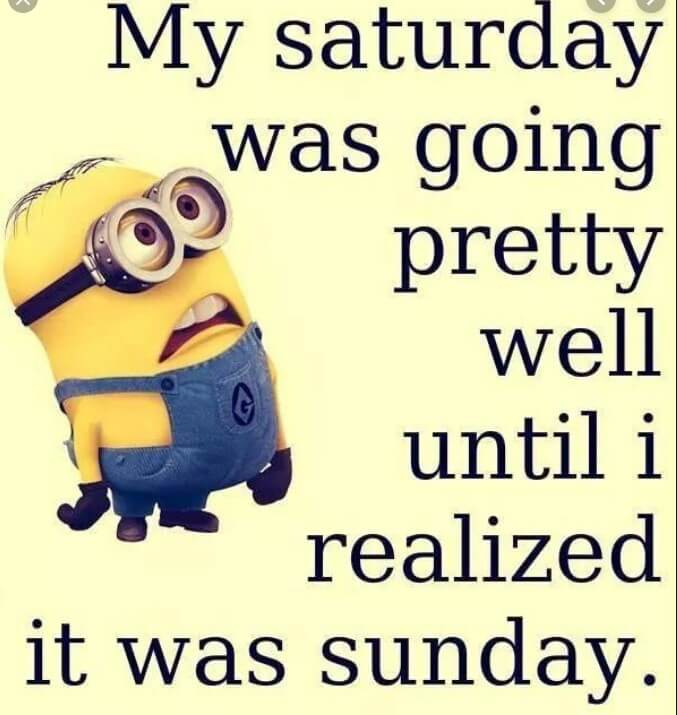 Courage is the first human qualities because it is the quality which guarantees all others.
It's not knowing what to do, it's doing what you know. – Happy Saturday!

Edit your life frequently and ruthlessly. It's your masterpiece after all.

Always strive to excel, but only on weekends. – Richard Rorty

Do your thing and don't care if they like it. — Tina Fey
Go confidently in the direction of your dreams and live the life you have imagined. Be not afraid of life. Believe that life is worth living, and your belief will help create the fact.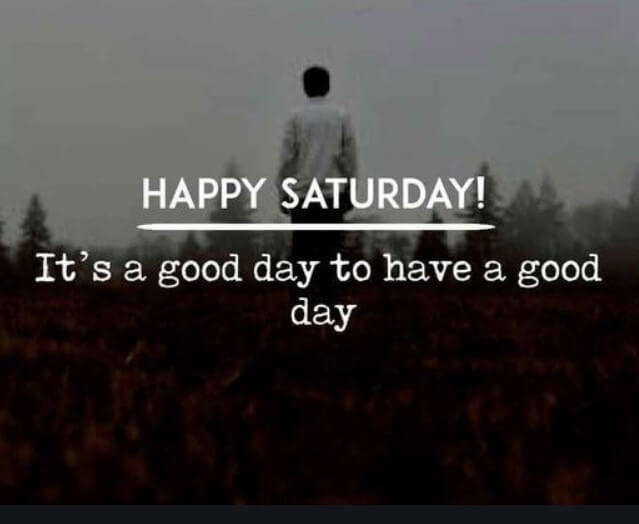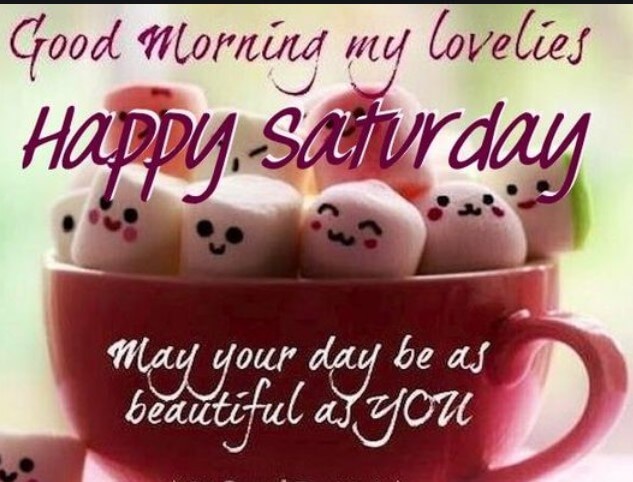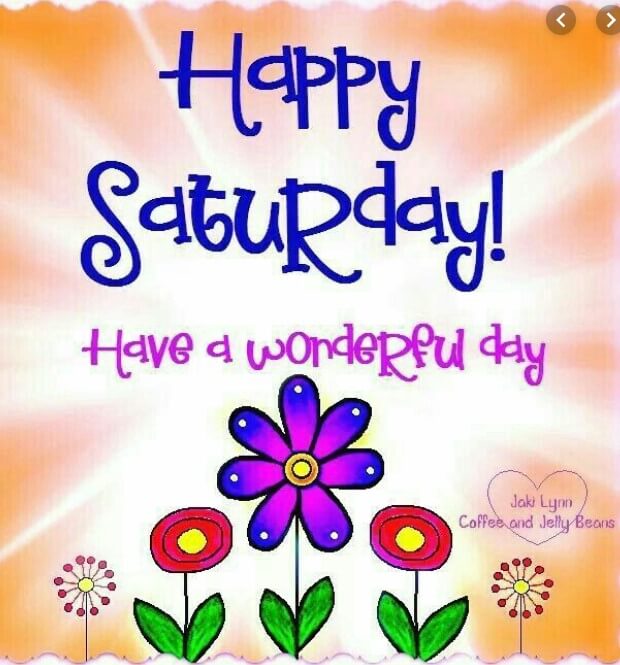 So sending Saturday Morning Inspirational Quotes to such people whose Saturday is a working day, these wordings can make a huge impact in their attitude towards work and can help them stay positive and energetic in the office.